(home page) Hammond Organ using a Leslie Speaker
Gregg Rolie of Santana
<< Patrick Benfield of McLemore Avenue
Keith Emerson of ELP
John Magnie of The Subdudes
Ken Hensley of Uriah Heep
Totally overdriven Leslie speaker samples from Demons and Wizards A, B, C
Neal Morse of Transatlantic
Goldy McJohn of Steppenwolf
Tom Scholz of Boston
J. Wesley Smith of The WT Feaster Band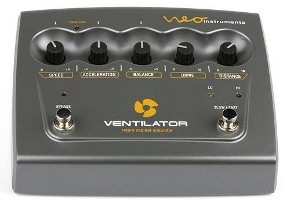 The Ventilator by Neo Instruments has been proclaimed to be "Best Rotary Stompbox Yet" when tested in the May 2010 issue of Keyboard magazine. Reading further..."It's clearly the new king of standalone electronic rotary simulators." Here are youtube demos by Jim Alfredson, Patterson Barrett, and Dr Lonnie Smith playing through the Ventilator.
Jerry Corbetta of Sugarloaf
T. Lavitz of Jazz is Dead
Red Baron from the Grateful Dead cover album Blue Light Rain
Reese Wynans
Gone with Montgomery Gentry
Cold Shot live with Stevie Ray Vaughan and Double Trouble
Kentucky Jam with The Kentucky Headhunters
What You See, What You Get also with The Headhunters
Daughter of Grace with Twila Paris
Mark Stein of Vanilla Fudge
Faceless People from the album Renaissance
Ticket To Ride unreleased cover of The Beatles song
Take Me For A Little While (the single remix)
Dave Gryder (Grider ?) of Fort Worth, TX band Blood of the Sun
Shine from the 2009 Death Ride CD
Al Kooper of Blood, Sweat & Tears
So Much Love from Child is Father to The Man
Phil Madeira
Doin' Nothin' with Phil Keaggy from Crimson and Blue
with Susan Ashton from Angels of Mercy: Hunger and Thirst
Martin Blasick
Closing Credits from the Grilled Soundtrack Bridge & Close
Ricky Peterson from Souvenir
Daniel Silverman of The Origin
Racing With The Moon from the 1992 CD Bend
Ian Stanley with Tears for Fears
Joey DeFranscesco
Bill Willis with Jimmy Vaughan
Tilt A Whirl from Strange Pleasure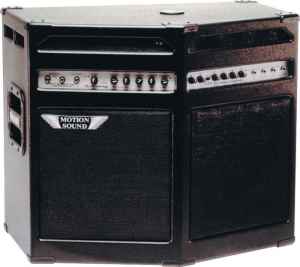 Dick Sims with Eric Clapton
The Core from Eric's Slowhand album
Jon Lord of Deep Purple
and with Alvin Lee on Detroit Diesel A & B
Grayson Hugh with guitarist Jeff Golub
Jurgen Fritz of Triumvirat
Bernie Worrell with Gov't Mule
From The Deep End-Vol. 2: Catfish Blues
Jake Van Mater of Black Spot
Pledge Allegiance To Love Intro & Bridge
John Novello of Niacin
Morgan McCoy of the New Orleans' Jamey St. Pierre and the Honeycreepers
Rick Wakeman
from The Six Wives of Henry VIII: Catherine Parr
Darwin Martin with Sister Hazel
from the album ...Somewhere More Familiar: Wanted It To Be
Dick Halligan of Blood, Sweat and Tears
Dillon O'Brian
from O'Brien's CD Scenes from My Last Confession: Roots and Wings
Ted Andriadis of Boxing Gandhis
from the band's 1994 self titled album: If You Love Me
Craig Frost of Grand Funk Railroad
Bill Payne with The Doobie Brothers
Paul English with Tab Benoit
samples from Benoit's CD Nice and Warm A, B, C
Ray Manzarek of The Doors
from the album L.A. Woman The Changeling
Pat Travers
from the album Putting It Straight Dedication
Jason Ingram of The Jason Ingram Band
from the debut album JiB Shadow Of A Wing
Don Airey with Gary Moore
from Moore's album Still Got The Blues Texas Strut
Jimmy Greenspoon of Three Dog Night
from the album Naturally One Man Band
Jeremy Baum with Sue Foley
samples from Foley's Ten Days in November A, B, C, D
Richard Wright of Pink Floyd
Eclipse from Dark Side of the Moon
On The Turning Away from A Momentary Lapse of Reason
Poles Apart from The Division Bell
Sean Hopper of Huey Lewis & The News
Jimmy Johnson
Chilli Hot sampled by Us3 from the "Get Shorty" Soundtrack
Dennis Deyoung of Styx
Ian Maclagan with Rod Stewart
Tommy Eyre
Steve Winwood with Billy Joel
Getting Closer from The Bridge
Gregg Allman of The Allman Brothers Band
from the CD Seven Turns Gambler's Roll
from the CD Where It All Begins What's Done Is Done
John Medeski
from Warren Haynes & Gov't Mule's album The Deep End Vol. 2 Hammer and Nails
solo from the "Get Shorty" Soundtrack Chili at Airport, Part 1
from the of Medeski, Martin & Wood album Combustication Everyday People
John Jarvis with Rod Stewart
You Keep Me Hangin' On off of Foot Loose & Fancy Free
John Hermann of Widespread Panic
Hope In A Hopeless World - Live
David Webb with Jimmy Lafave
Girl From The North Country off of Austin Skyline
Rami Jaffee of The Wallflowers
from the CD Bringing Down the Horse Josephine
Jens Hylander of The Hardliners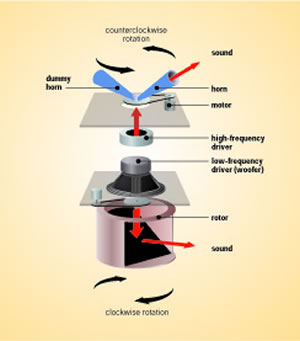 Leon Kuypers
Anthony Ferrell of Greyhounds
Gary Wright of Spooky Tooth
from the album The Mirror:Kyle
Geoff Downes of Asia
from their Aura CD: Awake
David Neuhauser
Wave On Wave with Pat Green
Blue Canoe with Robert Henry
Chris Hartman of Emerson Drive
How Lucky I Am Verse 2 & Outro
Art Neville
Thinking with The Meters
Fly Like An Eagle with The Neville Brothers
Line Of Fire with The Neville Brothers
John Philip Shenale (aka Phil Schenale) with Sara Hickman
With Randy Jackson and John Harrah on Sara's album Shortstop In The Fields
Joe Vitale of Barnstorm
Greg Phillinganes or Neil Larsen with Patsy Moore
A City On A Hill with Jeff Porcaro and Larry Tredwell
The Pilgrim Song with Willie Weeks and Buzz Feiten
Nick Plytas with Jimmy Ray
Trippin' On Baby Blue Intro & Bridge
Leon Russell with Badfinger
Take It All with Badfinger from Straight Up
World in Changes with Dave Mason from Alone Together
Mikey Cunningham of the Stephano Elliott Band
from the Right Here CD Days of Elijah
Bobby Whitlock formerly of Derek & The Dominos
(from the Vintage CD) It's About Time
Blair Cowan with Lloyd Cole
from the Don't Get Weird On Me Babe album Half of Everything
from the album Lloyd Cole Downtown
Reuben Wilson
from the Hammond Organ tribute album Organ-Ized: Yes Sir
Kenny James with Rare Earth
Long Time Leavin' from 'Ecology'
Think Of The Children with Mark Olson from 'Willie Remembers'
Chester Thompson of Santana
Milagro from their live album Milagro
John Nau with Hootie & the Blowfish
Goodbye from the CD Cracked Rear View
Gary Freeman with Lewis Hutcheson
Jam N' B Quiet from Hutcheson's "Plays The Saint Lewis Blues"
Brandon Bush with John Mayer
St. Patricks Day from Room For Squares
Don Groinick with John Scofield
Samples A, B, C & D from Scofield's cassette Flat Out
Chis Palmaro & Rob Hyman with Joan Osborne
Ladder (intro & bridge) with Joan's CD Relish
David Sancious with Gordon Matthew Thomas Sumner
Love Is Stong Than Justice from Sting's cassette Ten Summoner's Tales
Sloan Hayes with Donny Henderson
The Reason Why I Came from Better Than Before
Rick Jewett of Savoy Brown
Samples A, B, & C from the album Let it Ride
Mark Farner of Grand Funk Railroad
from the album Survival I Want Freedom
John Paul Jones of Led Zeppelin
from Physical Graffiti...Night Flight
Denmont Tench with Lone Justice
from the album Lone Justice Wait 'til We Get Home
Johnny Neel with Govt Mule
From The Deep End-Vol. 2: What Is Hip & Sun Dance
Dan Fogelberg
The River from Home Free (that's Dan on guitar too)
Doug Ingle of Iron Butterfly
Jim Pugh of The Robert Cray Band
J.R. Richards of Dishwalla
Give (intro) from Pet Your Friends
Robbie Buchanan with Aaron Neville
Ian Kewley with David Gilmour & Pino Palladino
Murder & Cruise from the David Gilmore album About Face
Danny Federici of Bruce Springsteen and The E Street Band
Samples from The River album A, B, C, D
Paul Raymond of UFO
Only You Can Rock Me from Obsession
Paul Carrack with Elton John
Man from the 1995 cassette Made in England
Mike Utley with Jimmy Buffett & The Coral Reefer Band
Boat Drinks from the 1979 album Volcano
Charlie Lowell of the contemporary Christian band Jars of Clay
Dan Dryk
My Own Worst Enemy from Pop Psycholgy
Tommy Young from his CD Hammond Cheese
Jon Spencer of The Jon Spencer Blues Explosion
Mark Kelly of Marillion
??? with Dean Martin
You've Still Got A Place In My Heart
??? with Simon Cowell protege Leona Lewis
Bleeding from her album Spirit
??? of Soulhound
Booker T. Jones of Booker T. and the MG's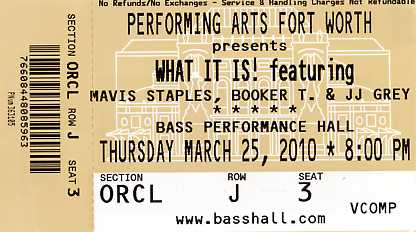 Finally, I'm assuming that most keyboardists are already aware of the very limited supply of rotary speaker effects hardware available for them, but should anyone out there be into the repair, rebuilding, refinishing or refurbishing of a Leslie cabinet, here's a site which provides a wealth of information on the various pre-amps which are available for Leslie Speakers, including the Leslie Combo Preamp, the Leslie Combo Preamp, II, the Leslie Combo Preamp Deluxe, the Leslie Combo Preamp III, and the Leslie Combo Preamp IV:
http://www.captain-foldback.com/Leslie_sub/combo_preamps.htm