A Cleft Chin Poem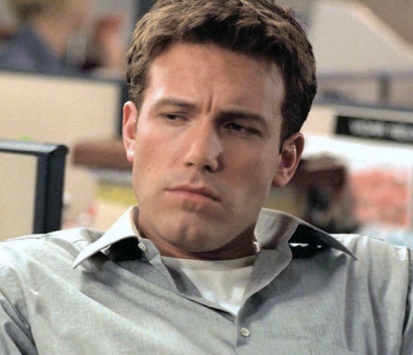 An original poem by Chrome Dome Mike Kimbro
Please read along to my Spoken Verse Performance.
VERSE 1
If there's any doubt that God is your friend,
Glance in the mirror and check out your chin.
See what looks like you fell, and landed face first,
Is one way to tell if your ancestors were cursed.
VERSE 2
In my mind, it's pretty darn mean,
That some are struck with the cleft chin gene.
Early on, and down in the uterus,
Something happens to disfigure us.
VERSE 3
From the start, every single cleft chin case,
Deals with the challenge of butt cheeks on the face.
Topping the list, now let me be frank,
Doctors can't decide which end to spank.
BRIDGE
Later in life, when ladies seem quite demure,
Those who find the cleft chin "approachable".
Angels of mercy, whose intentions are pure.
As were Mother Teresa's with "Untouchables."
VERSE 4
It's not all bad, having this condition.
Some like to hack facial recognition.
Filling in that gap with puddy or Bondo,
Yields a look more like funny Jay Leno.
VERSE 5
From one who has worked with Bondo before:
Don't let the stuff set for two hours or more.
Should you get distracted, or simply forget,
You'll need a grinder, and sandpaper with grit.
VERSE 6
I'm a guy who deals with vitaligo,
That skin condition where white patches show.
Don't be ashamed, should it make you feel queasy.
Hey, I'm thinking that I got off easy.
VERSE 7
In one way my disease is kind of nifty:
It didn't kick in until after age fifty.
I spent 55 years as a pretty boy,
Something the poor cleft chin crowd can't enjoy.
VERSE 8
Some may not agree with what I'm claiming.
They detest my effort at cleft chin shaming.
Why suggest that it's a mutilation?
Outright jealousy, is the only explanation.
The End
Copyright © Michael Kimbro 2019. All rights reserved.
Keywords: Poems about cleft chins, Facial feature poetry.