A Get Back Whip Quip
Original song lyrics by Chrome Dome Mike Kimbro
Please read along to my Spoken Verse Performance.
VERSE 1
A trip took us out West pretty darn far.
With stops in Arizona and Texas.
Where bikers had whips on their handle bars.
The purpose of which did perplex us.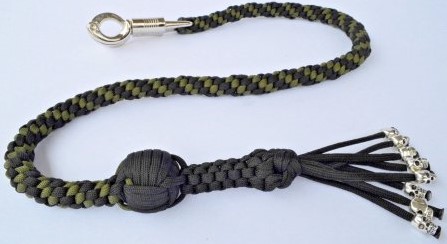 VERSE 2
Most Get Back Whips are made of leather.
That most American of materials.
Paracord models brave any weather.
Some have steel balls, and skulls on the tassels.
VERSE 3
Controls for the clutch and front binder,
Are present in the form of two levers.
When is it smart to hang shit from either?
The answer seems clear to me: never.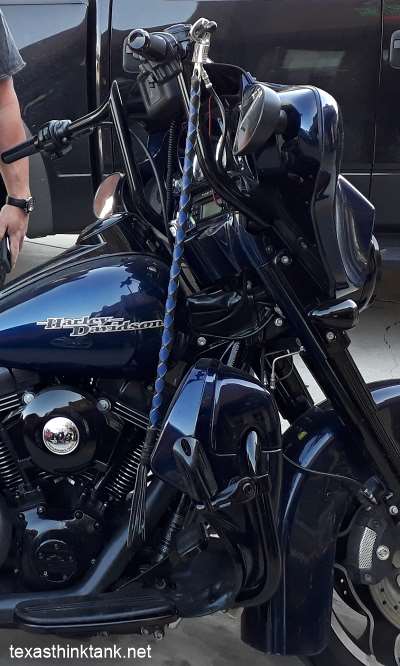 VERSE 4
These whips seem totally vulnerable,
To something called the five finger discount.
And yes, the loss would be tolerable,
But only after I stop and dismount.
VERSE 5
Could be that I'm unqualified to tell,
What could make bikes accidentally stop.
I've experienced a thrill without parallel,
Climbing the creek side wall near Bastrop.
VERSE 6
But dirt bikes do have different needs,
Than those which cruise on the pavement.
Get Back Whips can pose a threat at higher speeds.
I'll close out this poem with that statement.
The End
Copyright © Michael Kimbro 2018. All rights reserved.
Keywords: Poems about motorcycle accessories, Leather whip poetry, Harley Davidson choppers, Odes about street bikes.