Be My Valentine [Part 2 of My Valentine's Day Trilogy]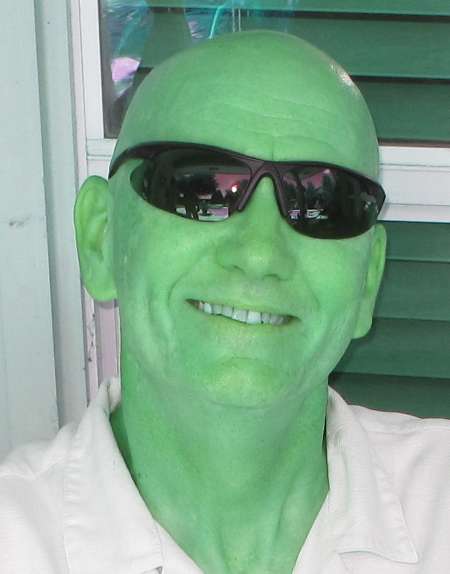 Original song lyrics by Chrome Dome Mike Kimbro
A relyric of the song ďDefying GravityĒ by Stephen Schwartz, from the Broadway play ďWickedĒ.
Please read along to my Spoken Verse Performance.
Each year in February,
After the Super Bowl.
All my thoughts turn to girls and such.
Itís way past my control.
How Ďbout that babe in shipping?
With cool tats of angels wings.
Sheíll think I must be tripping
When I smile and singÖ
Yo, I want you
To be my valentine.
My love is true
So be my valentine.
Oh, please donít turn me down!
I know that workplace dating
Has pitfalls, I donít care.
Cause this job kinda sucks
And chicks like her are truly rare.
Why am I so enamored?
Cause sheís sweet, as red heads go.
When she says yes,
Iíll buy her Chocolates, and a Rose.
And some Chablis.
Just for my Valentine.
She must agree
To be my valentine.
What if she turns me down?!?
Approachable.
Thank God that sheís approachable.
If she wasnít Iíd stay home.
Gaming on my Xbox One.
They say,
Iím a little crazy.
But hey,
Her name is Daisy.
And she seems like so much fun!
Thatís why I asked
Sheíd be my valentine.
This might be fast
But be my valentine.
And she just shot me down!
She wants nothing to do with me!
Whoís the one she wants!?!
Ali.?!?
From I. T.?!?
What's wrong with me?!?!?!?!?
Why am I such a pansy?
Blind by this love I feel?!?
Iím glad my friends canít hear me.
Get a grip! This ainít a major
Deal!
No, she canít make me jealous.
Because Iím made of stone.
But not so much when
Iím in bed and all alone.
Thatís why I need
Her to be my valentine.
She must take heed
And be my valentine.
Thereís still a chance she might be mine.
A romantic, I might not be.
But no nerd working in I. T.
Can keep true love from me
And myÖ
Daisy.
Yeah!
The End
Copyright © Michael Kimbro 2015. All rights reserved.
NOTE: I do not own the lyrics or the music to the song Defying Gravity, but when I hear Stephanie J. Block (videos #1 & #2) singing in the role of the green goth goddess Elphaba, the younger Wicked Witch of the West of the Wizard of OZ fame, I surely do wish I had written it. When she belts out that 2nd "It's Me!", SJB starts taking the role of Elphaba to it's summit.
A Tarzan call came first. When I first heard "Defying Gravity", I chuckled to myself thinking that the last note sounded somewhat like Tarzan's trademark yodel. But about a third of the way into that project, I shelved that line of thought in favor of something for February 14, 2015. The original project wasn't finished until 2018, some 3 years later.
Keywords: Defying Gravity Parody, Poems about Defying Gravity, Valentines Day poems, Valentines Day Song Lyrics, Poems about The Wizard of Oz prequals, Parodies of Defying Gravity song.