Best Candid Response Video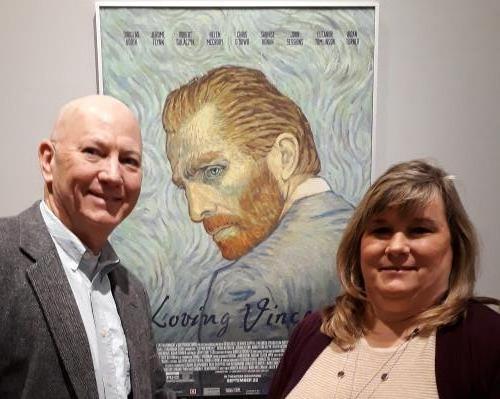 An original poem by Chrome Dome Mike Kimbro
Please read along to my Spoken Verse Performance.
VERSE 1
Last week, at a Speed Museum event,
Cool shorts by animation studios. [Note: My favorite didn't win the Oscar]
The credits alone were worth the time spent,
Cause they featured reaction videos. [Example]
VERSE 2
While I didn't particularly care,
To watch strangers convulse all that much.
Getting agreement on my view is rare.
Variety labeled it: "A nice touch."
VERSE 3
Such recordings are expected today,
And they can confirm a new arrival.
You will thank me for showing the way,
When your candid reaction goes viral.
VERSE 4
Now don't go cheap on a camera that's bought.
To film those proceedings for posterity.
Through it's lens, your reaction will be caught,
So Facebook friends will see your sincerity.
VERSE 5
Start by scanning the whole table, slowly,
From the big wigs who are sitting real close.
To the far end, where sit the lowly,
Artists, whose work truly matters most.
VERSE 6
The very best examples of this class,
Have corner boxes, if neat software is used.
With those apps, every channel can amass,
A million subscribers. Ten times that in views.
VERSE 7
Haters will moan that it's a distraction:
Contriving to feed Youtube and Reddit.
It's true, if you act out A rote reaction.
Then face the lens, and give your team credit.
VERSE 8
What to do when your night doesn't go well?
Did the choices made leave your dreams shattered?
Don't waste the time, cause you got nothing to sell.
Hey, it's not like reaction vids matter!
VERSE 9
But failure to get on board with this trend,
Looks like you are unappreciative.
It's no crime if your response is pretend.
Nor is choosing to be imitative.
VERSE 10
Now we come to the purpose of this poem.
(I'd like to thank my muse, and The Lord.)
Each nomination gets a chance to take home,
The "Best Candid Response Video" award.
VERSE 11
While celebs will hand it out on Sunday night,
Exactly when is quite controversial.
Me, I'm thinking that it would be alright,
If I got mine during A commercial.
VERSE 12
If reading this poem just made you laugh,
Time to cease the vocabulary mincing...
An essential element of every artist's craft,
Is a response video that is convincing.
The End.
Copyright © Michael Kimbro 2019. All rights reserved.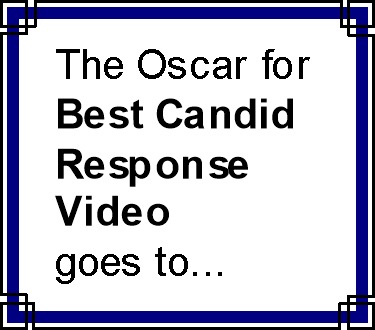 Keywords: Poems about response videos, reaction video poetry, academy award verses.