Common Law [Part 1 of My Impeachment Trilogy]
An original poem by Chrome Dome Mike Kimbro
Please read along to my Spoken Verse Performance.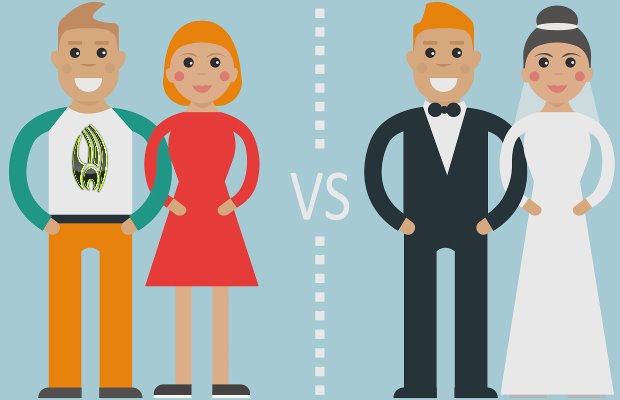 VERSE 1
Squeezing the steering wheel of my car,
I was definitely in quite a hurry.
And as usual, I was running late.
That's when I heard old Ken Starr,
As he addressed the Senate jury,
Speak two words that made me sit up straight.
VERSE 2
Ken said Congress had the opportunity,
As it relates to statesmen who screw up,
To: "Weave the Tapestry of Common Law."
Back when I first practiced housing unity,
Daddy said that it was time that I grew up.
Then he explained the term "Common Law".
BRIDGE
His mention of marriage did make me freak.
Hey, I wasn't sure that I was ready.
It seemed to me, that just the prior week,
My sweet thing and I were 'going steady'.
Who knew that time brought complications?
And why were my parents grinning?
I couldn't grasp the implications.
Instead of bummed out, you'd think they were winning.
Mom explained, that she and Pa,
Were happy with the deal they were getting.
They got a suitable daughter-in-law,
Without having to pay for a wedding.
VERSE 3
Thanks to the impeachment, we now know,
Why different reactions are incited by,
The phrase: "Tapestry of Common Law".
Some loudly let their glad feelings show.
While, quietly, others may begin to cry,
Damning the "travesty of Common Law".
The End
Copyright © Michael Kimbro 2020. All rights reserved.