I Don't Like You [When You're Like This] [Part 1 of my Relationship Trilogy]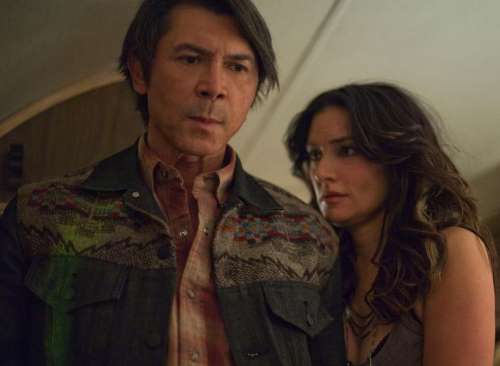 An original poem by Chrome Dome Mike Kimbro
Please read along to my Spoken Verse Performance.
VERSE 1
The actor Lou Diamond,
While young and working dirt cheap,
Achieved fame in the film La Bamba.
Then he hit his prime, and,
Played Henry the Cheyenne Barkeep,
Whose woman was much like Delilah.
VERSE 2
Deenna was her name,
She was blessed with raven hair.
And a beauty that inspired this bard.
Yeah, one gorgeous dame.
But I wouldn't call her 'faire'.
Cause her beauty was kind of hard.
VERSE 3
Was that caused by the makeup?
Or maybe it was Madchen's acting.
Or it might just be the age of Ms. Amick.
Her actions called for a breakup.
Yeah, Henry should have sent her packing.
That decision should have been automatic.
VERSE 4
But factor in love.
At least, on the part of Standing Bear.
Plus feedback from Longmire fans like me.
Yeah, there's nothing above,
Ratings. So writers continued the affair.
Poor Hank wondered where sweet Deena could be.
VERSE 5
Chicago, Illinois,
That's a long way from home.
But Bismarck is where she said she'd be staying.
The benefits one enjoys,
When providing a new cell phone,
Confirmed his trust she had been betraying.
VERSE 6
The she devil knew,
That Henry was pissed.
But she had the nerve to say:
"I donít like you,
When youíre like this."
And she turned and walked away.
VERSE 7
So when you're partner's accusing,
That they caught you in a white lie,
As you were enjoying your independence.
Go on, pretend they are amusing.
But without a strong alibi,
It might help to feign some repentance.
The End.
Copyright © Michael Kimbro 2018. All rights reserved.
Keywords: Poems about the Walt Longmire TV series, Native American love poems, Odes about actor Lou Diamond Phillips, Cheyenne verses, Poetry inspired by television.