The One Who Dropped The Ball [Part 2 of my Employment Trilogy]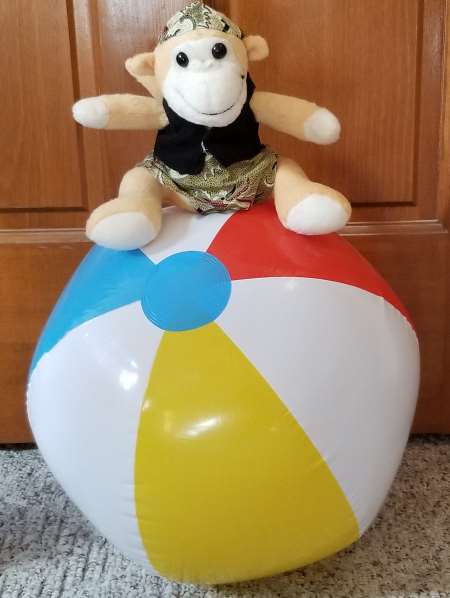 An original poem by Chrome Dome Mike Kimbro
Please read along to my Spoken Verse Performance.
VERSE 1
Hanging on the wall of my locker.
Is an "Employee of the Month" plaque.
Yeah, at work I'm one hell of a talker.
At home, just a literary hack.
VERSE 2
As a purveyor of boxes of stuff.
The bosses know that I've got skills.
But large commission checks just aren't enough.
Five star ratings are required to thrill.
VERSE 3
Perfect performance is expected,
So I'm forced to sit back and bide my time.
Someone fails to do their job as directed.
Only then can this salesman truly shine.
VERSE 4
So when our system works good.
And the supply chain has no kinks.
And buyers read instructions, like they should.
That's when my ratings tend to sink.
VERSE 5
In those times, when taken for granted,
I need customer satisfaction to fall.
Because when buyers are disenchanted,
This handsome white knight is always on call.
Yeah, I give thanks to the one who dropped the ball.
VERSE 6
Some appreciate the work that I do.
Like my wife, when I deposit the green.
But I wonder what she'd think, if she knew,
That I yearn for breakdowns in the machine.
VERSE 7
When the system runs at it's crappiest.
And customers pick up the phone to vent.
Rest assured, that's when I'm the happiest.
Because I enjoy it when my ear gets bent.
VERSE 8
I hear sweet music, when customers grumble.
Since it allows me I come to the rescue.
At weekly meetings, it's hard to be humble,
When my ratings soar, and I continue,
To give thanks to the one who dropped the ball.
VERSE 9
Sometimes it's easy to be a hero,
When 5 star ratings come with ease.
Where customer expectations are zero,
The bar is low, so I'm guaranteed to please.
VERSE 10
If you can't understand my message,
I'll provide a relationship parallel.
Did your old flame treat you to foot massage?
If not, it would be a cinch to ring your bell.
And as I rounded base number one,
I'd smile and offer thanks to the one,
The guy or gal who dropped the ball.
The End
Copyright © Michael Kimbro 2019. All rights reserved.