The Smirk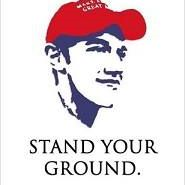 An original poem by Chrome Dome Mike Kimbro
Please read along to my Spoken Verse Performance.
VERSE 1
In D. C., there was a confrontation,
Which, with the help of fake twitter accounts,
Attracted the attention of our great nation.
But which opponent would we denounce?
VERSE 2
The older was Native American.
A group looked down on by the bigoted.
He probably played percussion in the band.
Though his drum kit that day was limited.
VERSE 3
Pressed on, no doubt, by safety in numbers,
Did the younger know what he was doin'?
Was it a master stroke or a blunder,
Being in character as Coach Jon Grudin?
VERSE 4
But the upbringing of most in the jury,
Favors an elder over a jerk.
Which is why some were in a hurry,
To pass judgment on the one with the smirk.
The End
Copyright © Michael Kimbro 2019. All rights reserved.
Keywords: Poems about Covington Catholic High School, March For Life Poetry, Lyrical verses about a total lack of respect for other human beings.