What The Hell Did He Say?
An original poem by Chrome Dome Mike Kimbro
Inspired by the Dierks Bentley song "What The Hell Did I Say".
Please read along to my Spoken Verse Performance.
VERSE 1
Scanning youtube one day at my desk,
I bit on A "Recommended For You".
While most prove to be no more than pesks,
Dierks had surprised me a time or two.
VERSE 2
Doubly so, this time, because what I heard,
Were various Rodeo Drive brand references.
Talk of Louis Vitton I found absurd.
Were these the new C & W preferences?
VERSE 3
In earlier days, Dierks sang about beer,
But only mentioned liquors by name.
Is product placement what we're talking 'bout here?
Let's think back to where country music came.
VERSE 4
What would Gene or Marty or Red Sovine,
Think of a Tiffany Diamond name drop?
Is there enough money to make it just fine?
Or would they spit, and say that should stop?
VERSE 5
But one can't help but wonder if The Dierks,
Sat down for a heart to heart with the old guard.
Would they just treat this as one of his quirks,
Or feel that he left their legacy scarred.
VERSE 6
They'd recognize his God given talent.
And knuckle bump him on that Martin 6-string.
Maybe wish that he wasn't so blatant,
In tempting the fairer sex with The Bling.
VERSE 7
They'd no doubt think he's a nice enough guy.
And was saying what his fans wanted to hear.
But bragging about everything that he'd buy,
Is pretty whack. I'm sure they'd make that clear.
VERSE 8
Surely they'll give such chatting one exception:
When used in the context of pillow talk.
Just make doubly sure to employ protection.
Hey, you always should, outside of wedlock.
VERSE 9
If there ever occurred such a haunting,
By three ghosts of C & W music past.
One would hope young Dierks would cease the flaunting.
Tempting with the great wealth he has amassed.
VERSE 10
Now let's imagine that the bubble bursts,
And none of Dierks' tunes are on the charts.
Then when female companionship he thirsts,
What pillow talk will he use to win their hearts?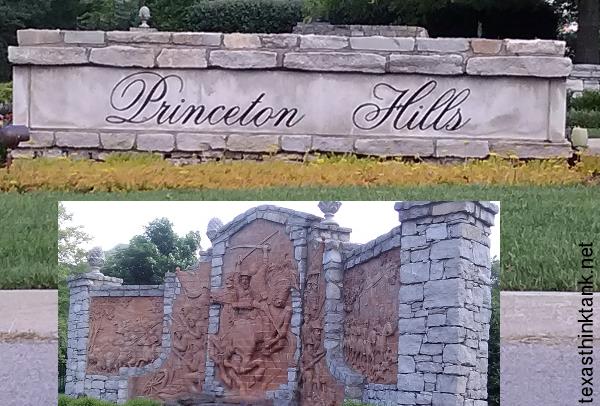 VERSE 11
He'll learn you don't need to buy a handbag,
To feel a natural woman's caress.
The type of gal who just yawns when men brag,
That they've got a Princeton Hills address.
VERSE 12
For life has offered one guaranteed lesson:
The faster the car, the smaller the member.
Show more of yourself, and less of your possessions,
The flame she'll feel won't be just an ember.
VERSE 13
Ahh, hell. I'd love to one day experience,
A day in the life of a Nashville baller.
But knowing that such wealth can be precarious,
I'd settle for being, say, five inches taller.
The End
Copyright © Michael Kimbro 2017. All rights reserved.
Keywords: Poems about materialistic messages in country and western music song lyrics.