#gohelpjoe [Part 2 of my Political Trilogy]
An original poem by Chrome Dome Mike Kimbro
Please read along to my Spoken Verse Performance.
INTRO
I approved this message about politics.
VERSE 1
We're intrigued about what hell would be like.
Two main theories about penal afterlife:
Sulphuric flames, or the absence of light.
But up here, it might be toiling for a jerk.
#gohelpjoe
VERSE 2
Things are likely that bad now, in the White House.
Parents don't want their sons working for a louse.
Better for a daughter to take off her blouse,
Where they "drop it like it's hot", and do "The Twerk".
#gohelpjoe
BRIDGE
So it's been, during Trump's administration.
Recruiting's hard when there's no admiration.
If Biden wins, we will see a mass migration,
Folks who care about our country's reputation.
They'll go online and submit an application.
Talent heading for D.C., to do good work.
#gohelpjoe
VERSE 3
Hey, I'm hoping that soon, parents can rejoice.
Once, through the ballot box, we raise our voice.
And D.C.'s restored as a top job site choice.
Hey, at least those new justices will need clerks!
#gohelpjoe
VERSE 4
The "President" title soon will be stripped.
Spokespersons and billionaires given pink slips.
New high impact recruits will then make the trip.
Yeah, let's support those talented "Young Turks".
#gohelpjoe
VERSE 5
One positive change arose from Trump's mess!
Now, not every move must be done with finesse.
Pearl clutching losers only hinder success.
Take comfort knowing: "There's no such thing as bad press."
So...
#gohelpjoe
The End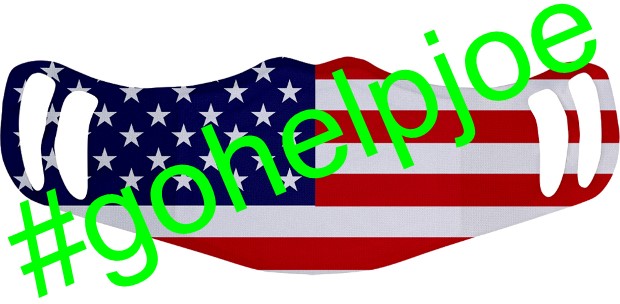 Copyright © Michael Kimbro 2020. All rights reserved.