Britt
GK
Height: 5' 7"
Weight: 150 lbs.
Dominant Foot: Left
Academics
Springfield, Missouri
Major: Psychology
President of Psi Chi National Honor Society for Psychology
Dean's List 7 of 8 Semesters
Graduated Drury Magna Cum Laude
Earned in 2007 a Master's Degree in Counseling Psychology from:
The University of North Texas
*****
Grapevine High School (Texas)
Class of 2001
Class Rank: top 18%
Honors Curriculum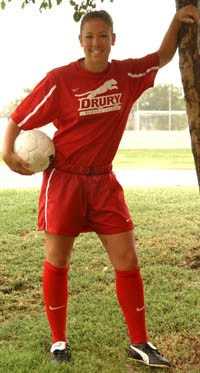 *****
Athletics
College Soccer:
  2001-2004 Seasons:  Drury University, Springfield, Missouri
Missouri Valley Conference, NCAA Division 1
Position: Goalkeeper
Honors Received:
MVC Women's Soccer Scholar-Athlete Team - Honorable Mention (2004)
MVC All-Conference 2nd Team (2003)
MVC Commissioner's Academic Excellence Award & Honor Roll (2003)
Heartland Conference President's Honor Roll (2001 & 2002)
Head Coach Christopher Baker
Former Drury University Assistant Coaches: Sarah McClennan, Michael Needham, and Jeni Porter
Drury Soccer Coach Who Recruited Britt:  Coach Ann Cook of the WUSA, University of Nebraska, and Penn State University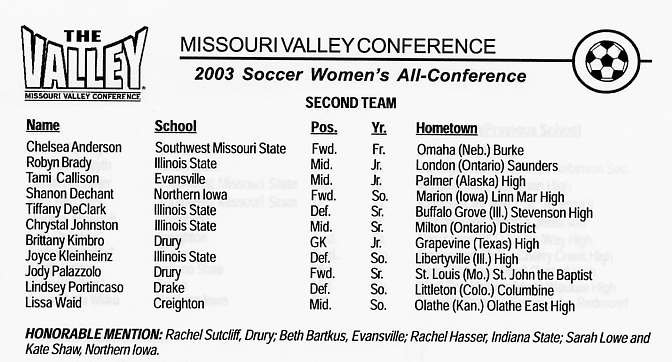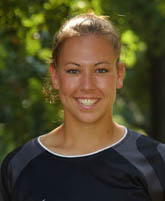 *****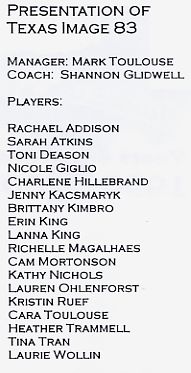 Club Soccer-Teams Played for:
1999-2001 Seasons: '83 Texas Image Soccer Club
Lake Highlands Girls Classic League, Div. I
Position: Goalkeeper/Defender
Coach Shannon Glidwell Manager: Mark Toulouse
1998-1999 Season: '82 Flame West
Arlington (TX) League Division II
Positions Played:  Center Mid / Left Mid / FW
Offensive Team Captain
Coach Jerry Inge of Irving, TX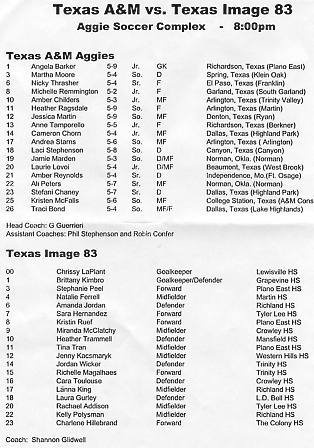 1997-1998 Season: '82 Challenge/Flame West
Plano (TX) League-Premier Division
Positions Played: MF/FW
Coach Jerry Inge of Irving, TX
1996-1997 Season: '83 Challenge Soccer
Lake Highlands Girls Classic League, Div. I & II
Positions Played: MF
Coach Steve Kovacev of North Richland Hills, TX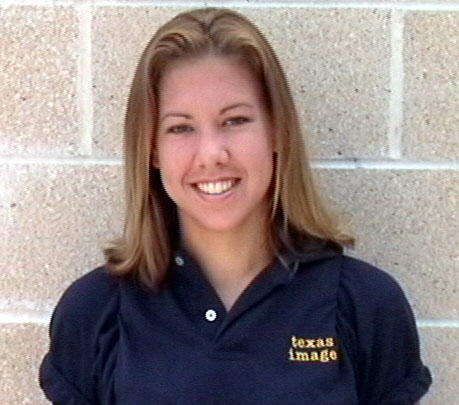 Club Soccer-Guest Play Record:
advise: take every opportunity to guest play, as it is club soccer at it's most fun & most memorable
June '99 with '83 Texas Image Soccer, at Klein Challenge's Texas Shootout Tournament
Position played: Goalkeeper, Stats: 1 goal allowed over 2.75 games
Coach Shannon Glidwell; Manager: Mark Toulouse
May '99 with '82 Hawks Soccer, at USA Soccer Tournament in Austin, Texas
Team won the U-17 tournament championship.
Position Played: Goalkeeper, Stats: Zero goals allowed over 3.75 games
Coach Randy Smartt
April '99 with '83 Texas Image Soccer, at Spring Classic Tournament in Dallas
Position played: Goalkeeper, Stats: 2 goals allowed over 3 games
Coach Gilbert Richardson; Manager: Mark G. Toulouse
June '98 with '83 Andromeda Soccer, at Pikes Peak (CO) Invitational Tournament
Positions played: FW/LMF, Stats: 2 Goals and 1 Assist over 4 games
Coach Philip French; Asst. Coach Kelly Hayes
ODP Tryouts: Spring 1998
Result: scored four goals in 1.5 hours of play, but no offer.
Interesting conversation during ride home from ODP tryouts:
Dad: "Britt, you're primarily a midfielder. Why were you trying out at forward?"
Britt: "I noticed that most of the girls were trying out for midfield and defense, so I thought I'd have a better chance to make the team at forward."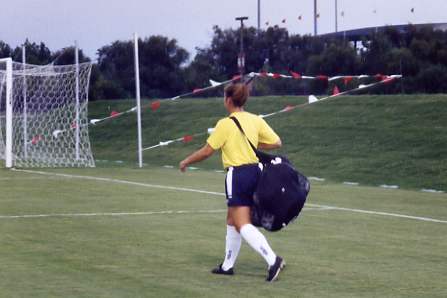 High School: Grapevine High School Soccer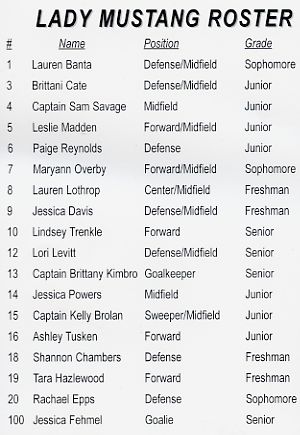 '01 District 11-4A All-District 1st Team-Goalkeeper
'01 Grapevine Sun All-Area Team-Starting Goalkeeper
'00 District 11-4A All-District 2nd Team-Goalkeeper
'99 District 11-4A All-District Honorable Mention-Goalkeeper
Years on Women's Varsity: 4
Positions Played: GK/MF/DEF/FW
Nickname: Zoobs
Head Women's Soccer Coach: Ms Shannon Graham
Assistant Coach: Julie Richardson
Former Grapevine High School Girl's Soccer Coach:
The late Lezli Graham (later at Highland Park High School & Ursuline Academy)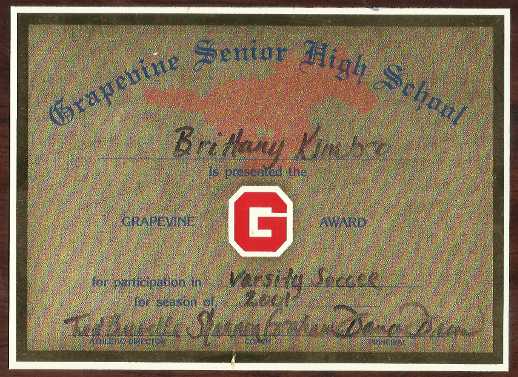 Soccer Skills Coaches
Soccer Skills Training: Scott Kerlin and Steve Kovacev and William Ray
Speed Training & Quickness Training: Coach Jerry Inge - jerryinge42@gmail.com (Saw Immediate Results!!)
Goalkeeper Skills Lessons: Linda Rink and Jim Zakel
Soccer Camps: '01 Joe Machnik's No. 1 Goalkeeper Camp
'00 Randy Evans' University of Oklahoma Soccer Camp
'99 Goalkeeper Camp held at University of Dallas during Spring Break
*****
Go to: Women's College Soccer Programs Page Photos, Lists, and Links Page
Note: There's no right or wrong path to follow on the journey of youth soccer, just have fun along the way.
A total of 51 student-athletes were nominated for the Valley's scholar-athlete team. The criteria for the honor parallels the CoSIDA (College Sports Information Directors of America) standards for Academic All-America voting. Nominees must be starters or important reserves with at least a 3.00 cumulative gpa (on a 4.00 scale). Also, students must have participated in at least 75 percent of the regular-season matches. Student-athletes must have reached sophomore athletic and academic standing at their institution (true freshmen and redshirt freshmen were not eligible) and must have completed at least one full academic year at their institution.
In goal for Drury at University of Missouri on September 14, 2001. Photo by Travis Mathews.