Paradise Road (Part 3 of my Sin City Trilogy)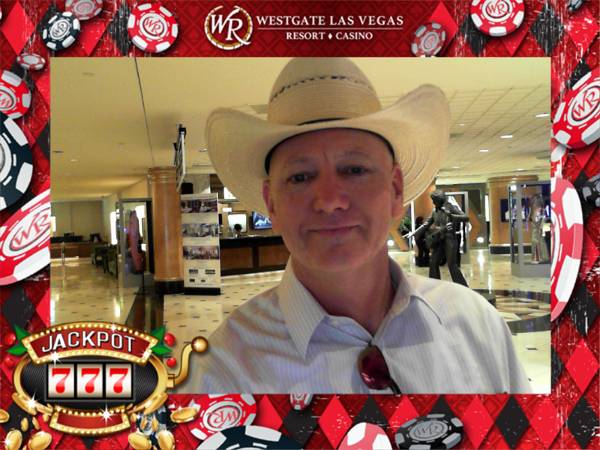 A poem by Chrome Dome Mike Kimbro
Please read along to my Spoken Verse Performance.
VERSE 1
Responding to my muse's calling
I returned to the scene of the crime.
For a Sin City song, that wasn't appalling.
Done right, up the charts it'll climb.
VERSE 2
Fremont Street is a little too sleazy.
And I've penned my Vegas Strip ode.
Boulder Highway would be way too easy.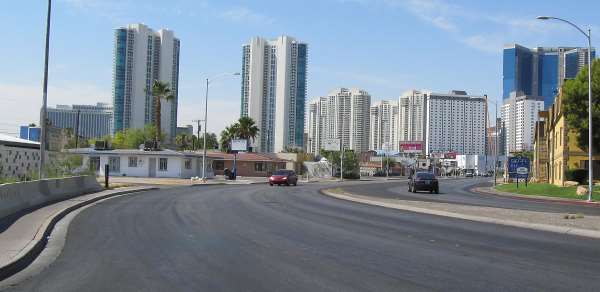 Which leaves me with Paradise Road.
CHORUS 1
On Paradise Road!
Yeah, Paradise Road!
Where they guarantee
A lot more smiles.
Yeah, it'll soon be,
Your favorite four miles.
You'll get just enough insanity.
While avoiding the sea of humanity.
Just try to curb the profanity...
On the street called Paradise Road.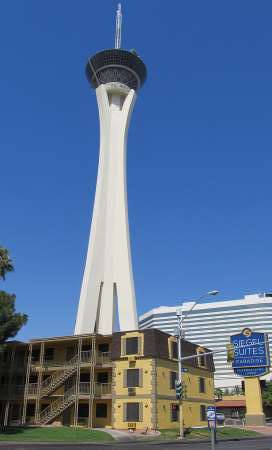 VERSE 3
Let's start our tour of this pathway premiere,
At St. Louis, and the Suites of Siegel.
Living in the shadow of the Stratosphere.
If you ask me, it sounds almost regal.
VERSE 4
At Sahara there's a town that's unincorporated.
Bearing a gun's name, Winchester is historic.
Where millions of people have recreated,
In an atmosphere which is euphoric.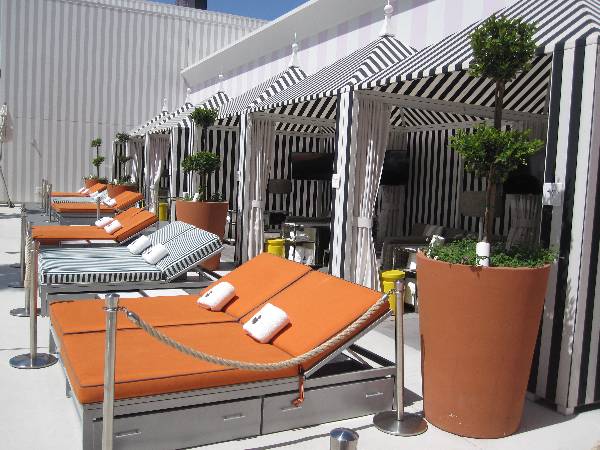 VERSE 5
When the SLS is where I'm staying,
I'm in Miami, sans the humidity.
For those few times I don't feel like playing,
Sake from Katsuya cures my timidity.
VERSE 6
Las Vegan ladies are anything but plain.
But at Foxtail they are pure perfection.
A Pool Club visit can bring on eye strain.
So bring your Oakley's for protection.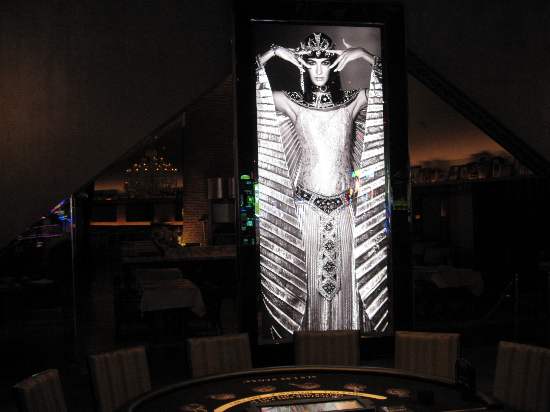 VERSE 7
At Umami Burger and the Beer Garden,
Or at Cleo's, is where you'll find me.
But my absence from Sayers Club, you'll have to pardon,
At least the Main Room Tables of Section 3. [Note: $1,500 is the bottle service fee.]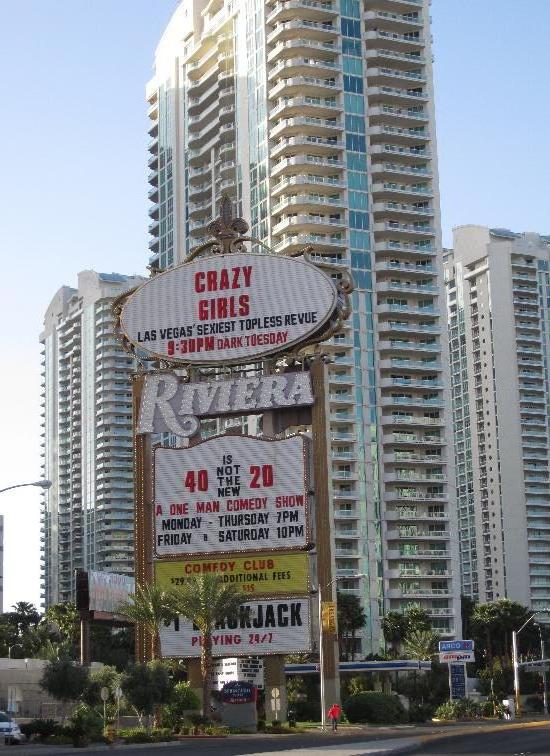 VERSE 8
The SLS site was once the Sahara.
It's like they say: Out with old, in with the new.
Soon, the same fate awaits the Riviera.
It's a shame I missed it's topless revue.
VERSE 9
Success for The Riviera was somewhat rare.
It went bankrupt three months after it opened.
The owners gave Dean Martin a ten percent share.
He'd turn things around, or so they were hopin'.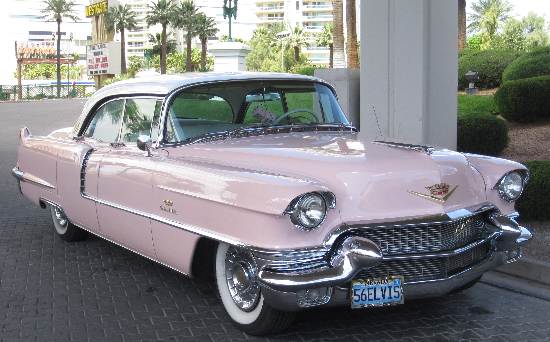 VERSE 10
Saw a pink Caddy in front of the Westgate.
As cars go, they don't come any plumper.
"56Elvis" was on it's license plate.
The King's ride has bullets on it's bumper.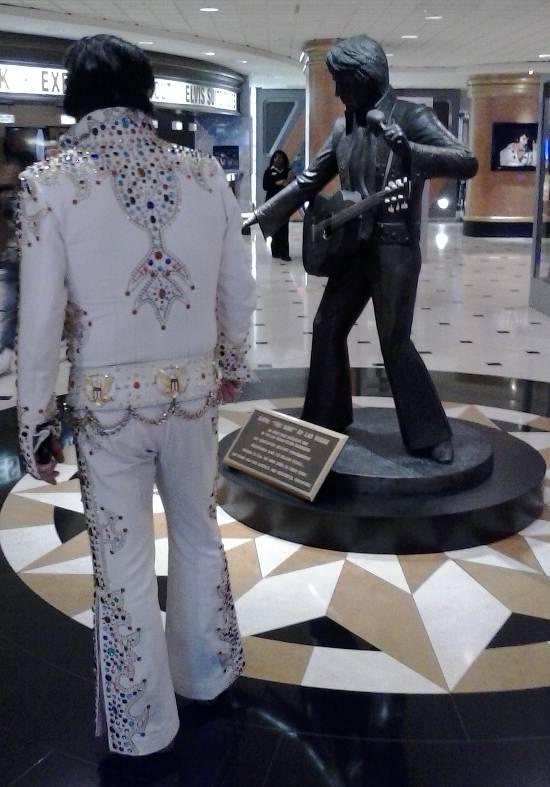 VERSE 11
The King lives on, I'm here to report.
Those Elvis Tribute Artists are real showmen.
I saw one in the lobby of that Siegel Resort.
Some consider that to be a good omen.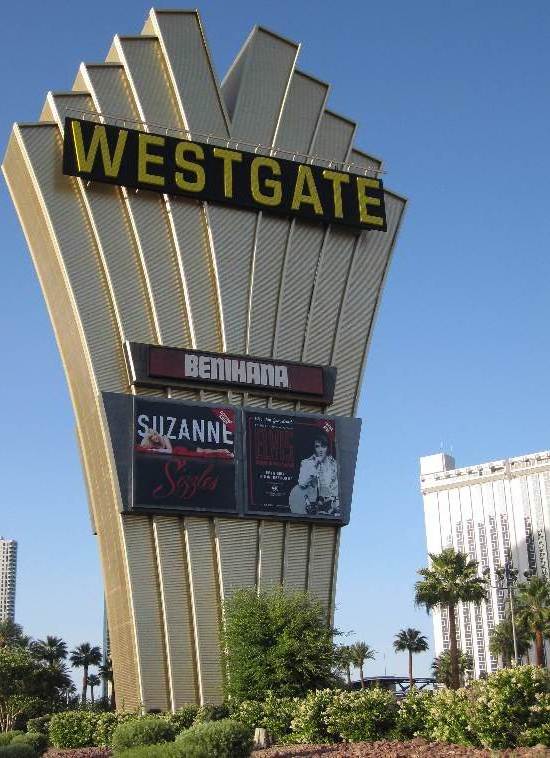 VERSE 12
I've heard "Good Teams Win, Great Teams Cover".
At the Westgate SuperBook that's their motto.
Try betting on sports and you'll soon discover,
There's less stress buying tickets for the lotto.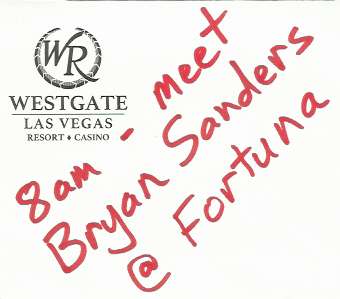 VERSE 13
Fortuna is blessed with the perfect name.
I was fortunate to meet Bryan Sanders there.
He shared some insights into the music game.
One day he'll give my verse an urban flair.
VERSE 14
Bryan warned of smoke dragons in our path.
A term for challenges which are imaginary.
Well, I gave that some thought, and did the math.
I've got enough for a smoke dragon menagerie.

VERSE 15
Had Lady Luck not remained back in Dallas,
My enjoyment could have reached greater heights.
This Texan need not stay in a palace,
If the slots are loose enough to excite.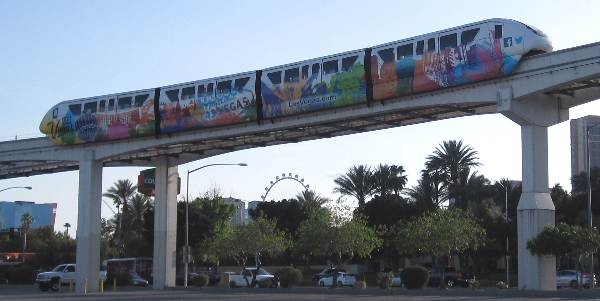 VERSE 16
From here, we could take the monorail
To The Linq, I've heard that it's nice.
But what's the point, when the Holy Grail
Is right here, on Le Rue de Paradise.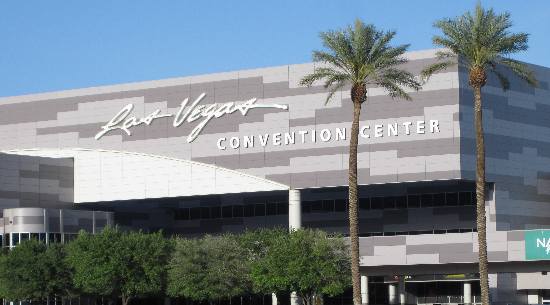 VERSE 17
The Las Vegas Convention Center has a pavilion,
Large enough to hold the Chrome Dome Mike fan club.
Which numbers between one and, uh, seven billion.
But we'll keep looking, cause it don't have a pub.
CHORUS 2 [Note: inspired by "I Enjoy Being A Girl" from the musical Flower Drum Song by Rodgers and Hammerstein.]
Original Lyrics for "I Enjoy Being A Girl"
I'm strictly a female female.
Paradise, the Las Vegas crown jewel.
And my future I hope will be,
After dark, it shines bright as the sun.
In the home of a brave and free male.
Read my poems 'bout this town, you'll
Who enjoys being a guy
Know, where to go, to have fun…
Having a girl like me.
Yeah, the street called Paradise Road.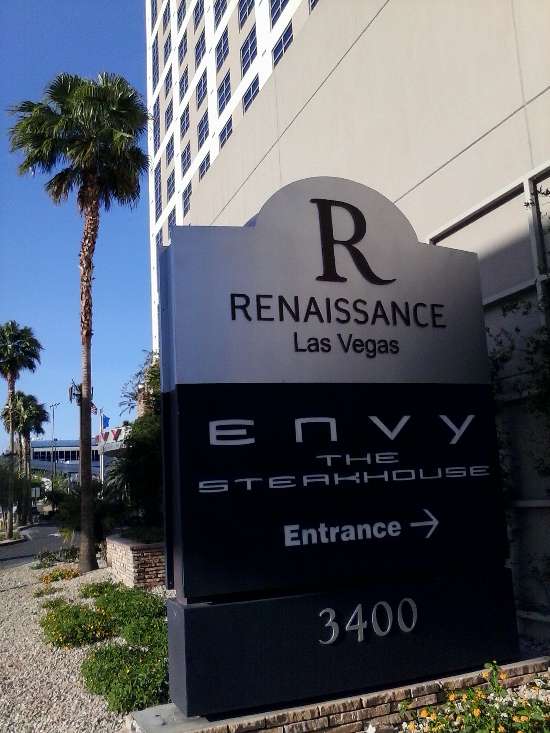 VERSE 18
The party never stops at the Renaissance,
Where they celebrate National Chocolate Mousse Day.
If I change my travel plans, there's still a chance
I'll be back for National Cinnamon Croissant Day.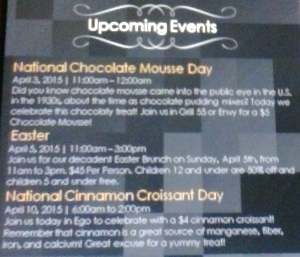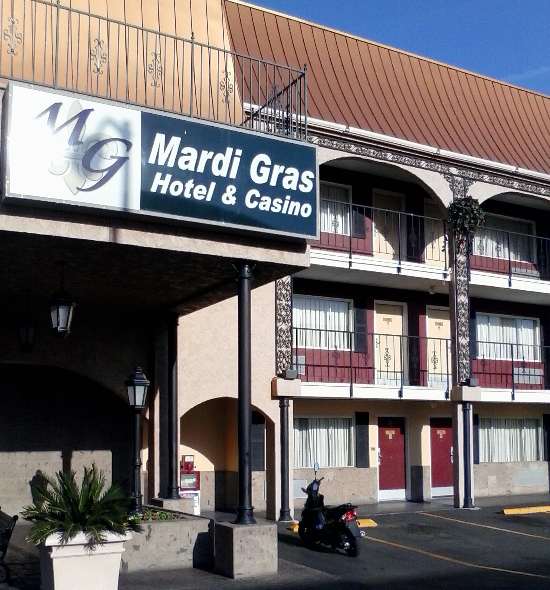 VERSE 19
Viewing the Mardi Gras Hotel, I was optimistic.
It's Bon Temps Cafe serves up Pulled Pork Pancakes!
But a 5-star rating might be unrealistic,
When ALL the slot machines have one penny stakes.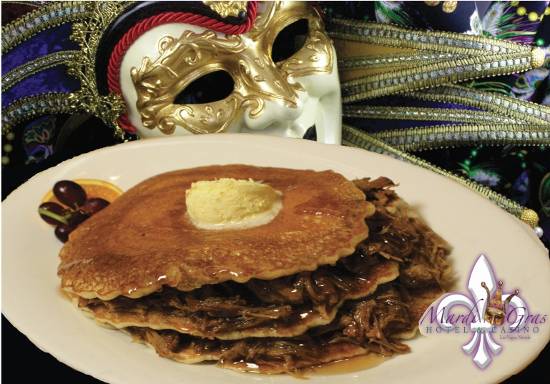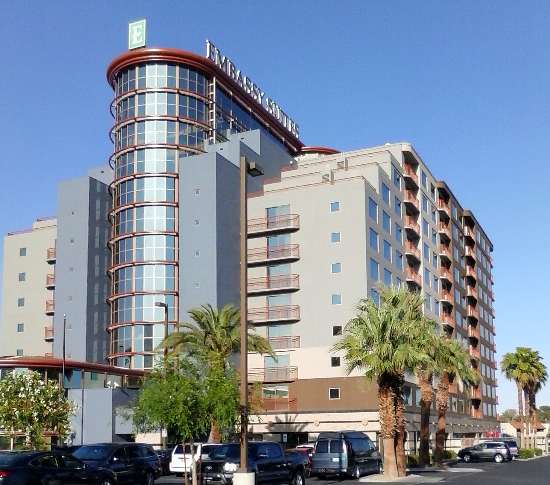 VERSE 20
Here's one to consider for your next retreat.
If you like architecture that's contemporary.
It's the handsome hotel known as Embassy Suites.
The front glass makes it anything but ordinary.
VERSE 21
When Sands crosses over, going East
It transforms into East Twain Avenue.
Even a fan of the 40 ounce Beast.
Can appreciate it's vibe and (it's) value.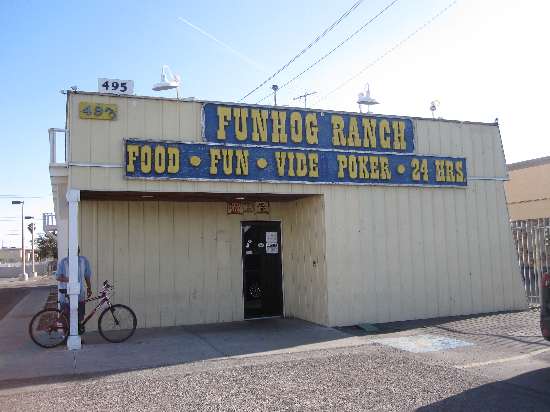 VERSE 22
In the search for new and strange, I never waiver.
So you know I'm gonna take a turn left.
A pub stop here might be for 'local flavor'.
But at home, it's usually when I'm bereft.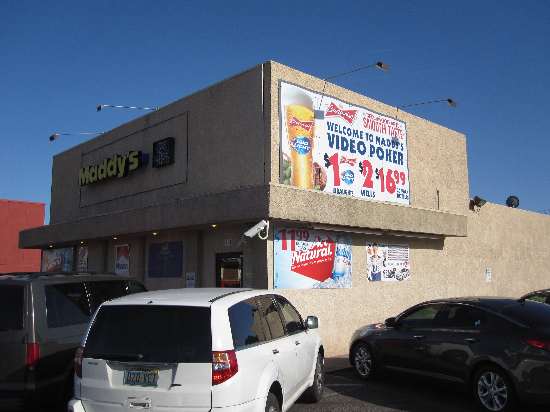 VERSE 23
Stopping off at Maddy's is a no-brainer.
Cause the menu's displayed right outside.
Get to know the locals, but don't call them 'Twainers'.
Hey, you might even meet your next bride.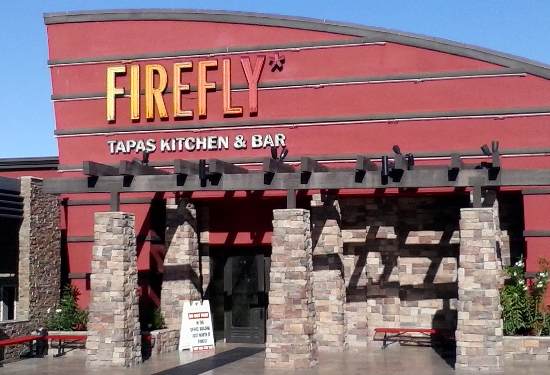 VERSE 24
Think bacon wrapped, almond and blue cheese stuffed dates.
Or a bowl of fresh baked Manchego Mac 'n' Cheese.
If that sounds good, Firefly Tapas awaits.
Their finger foods and small dishes always please.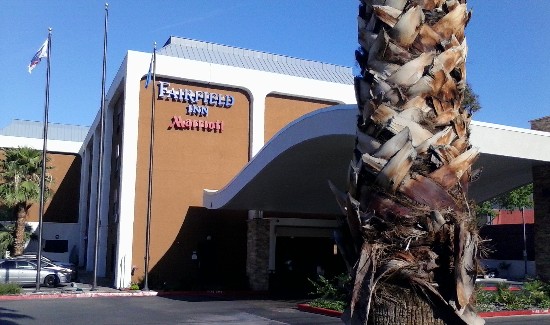 VERSE 25
Check out the Fairfield Inn for Marriott's
Alternative Las Vegas interpretation.
You won't find any hookers or slots,
To detract from your meditation.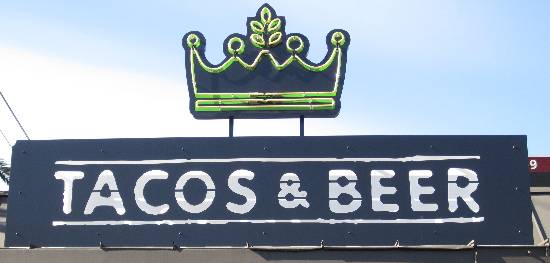 VERSE 26
Tacos and Beer
Tacos and Beer
You know I gotta stop at
Tacos and Beer.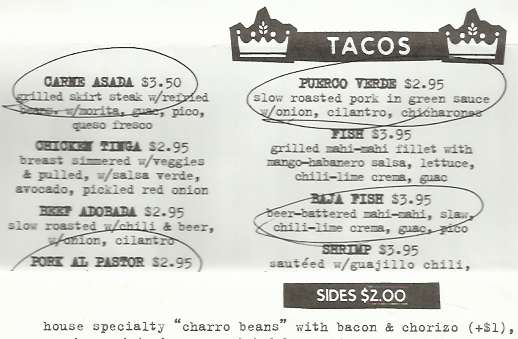 But first, let me make this clear.
When they say 'tacos' and beer,
They really do mean tacos and beer.
And don't mean 'peaches' and beer.
But not to worry, all was not lost.
I had the Baja Fish and Carne Asada.
And the charro beans are well worth the cost.
Next time I'll get the Beef Adobada.

VERSE 27
At Sushi Way you get all you can eat.
Some say it's seafood at it's pinnacle.
But cleaning four plates isn't just a feat.
For me, it's a matter of principle.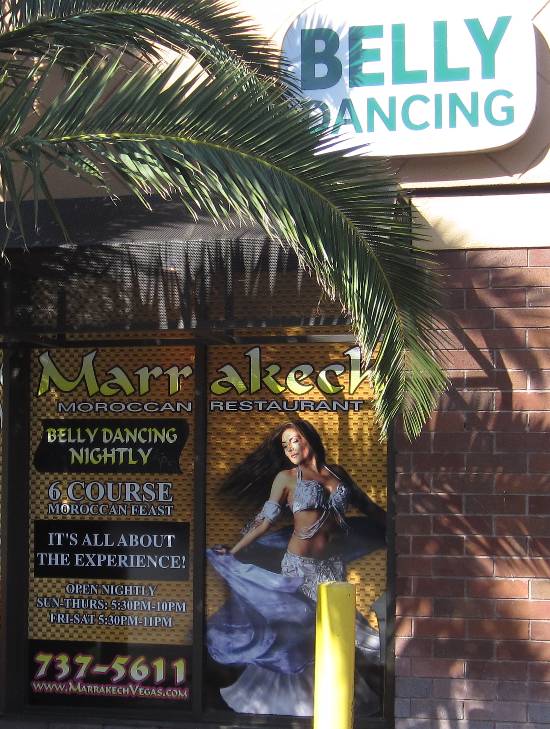 VERSE 28
An exotic treat is next on our stroll.
Hope you've got a taste for something Moroccan.
When the belly dancers do the quarter roll.
Don't expect to hear country or rockin'.
VERSE 29
When you order up the Six Course Feast,
Try not to fill up on the hummus.
It's a favorite of folks from the Middle-East.
I'll get B'stilla next trip, that's a promise.
CHORUS 3 [Note: inspired by "I Enjoy Being A Girl".]
Paradise, the Las Vegas crown jewel.
After dark, it shines bright as the sun.
Read my poems 'bout this town, you'll
Know, where to go, to have fun…
Yeah, the street called Paradise Road.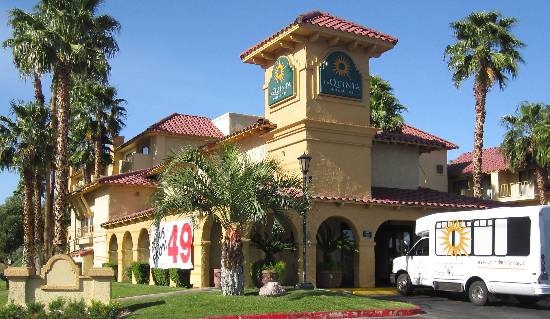 VERSE 30
Tell your boss that you avoided distraction,
With a stay at the La Quinta Inn.
Where you can forgo all the Vegas action.
And get to sleep each night before 10.
VERSE 31

Where ever there's fun, there's gonna be doughnuts.
And the Las Vegas Donut House fills that need.
But plan to visit AL's, if your want cronuts.
Munch down two or three, then we'll proceed.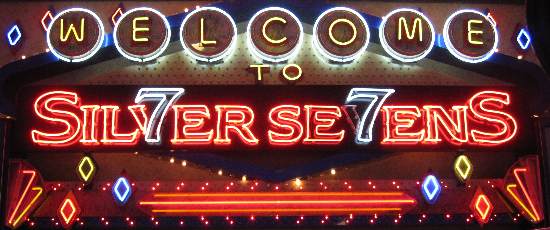 VERSE 32
When at Silver Sevens I'm a stayer,
The Bill Hill Book might have my attention
But I'm not much of a race or sports player.
And slot machines are man's greatest invention.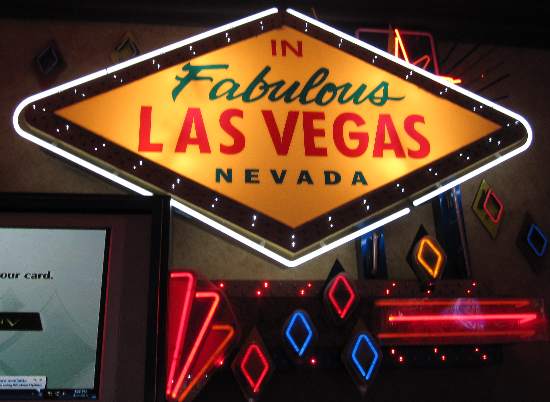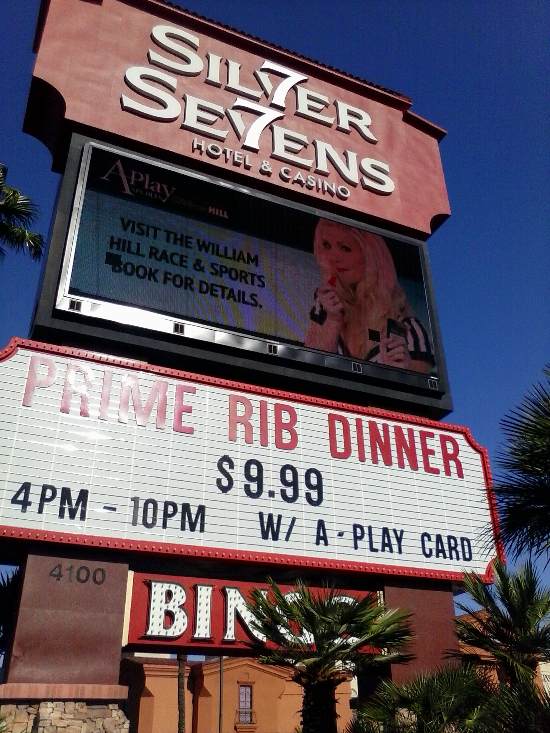 VERSE 33
One burns lots of calories, playing black jack.
Had a late lunch, so I'm feelin' just fine.
But it's hard to pass on a between meal snack.
When the Prime Rib is only $9.99.
VERSE 34
Should your spouse find it hard to trust you,
In a town where temptation is everywhere.
Try nightly Skype Sex to show your love is true.
Plus you'll sleep much better, while you're there.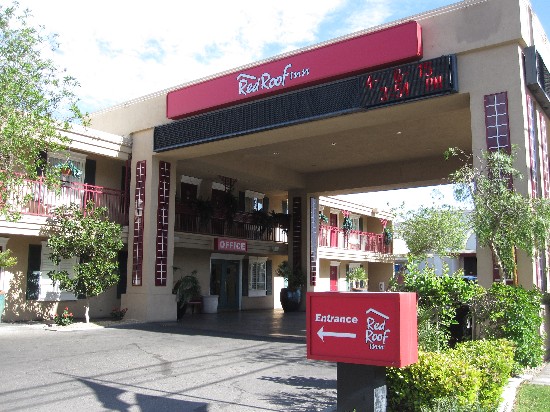 VERSE 35
And if that's your plan, cease your hotel hunt.
With free wifi, the Red Roof Inn is perfection.
What's the deal with the carriage parked out front?
The owner's got New Orleans connections.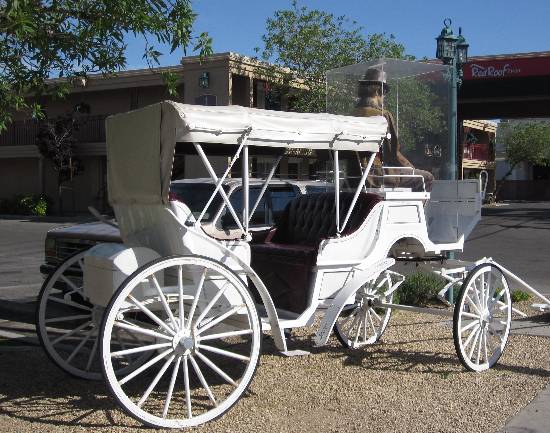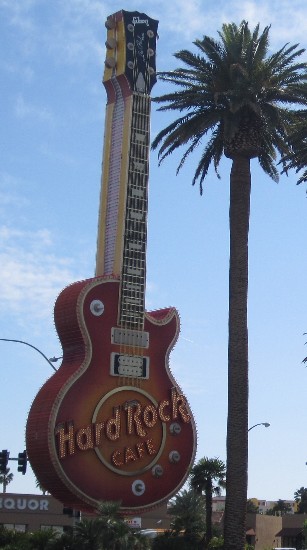 VERSE 36
The Hard Rock Resort has quite a selection.
Of guitars, and each has a story to tell.
But play an axe from my Daisy Rock Collection,
And your Gibson or Fender your gonna sell.
VERSE 37
When the Rehab Pool is where I'm patrollin'
The dress code is one word: revealing.
I'll find a lass with legs like Kelly Rowland.
I love to hear her sing out "What a Feeling".
VERSE 38
I can't get enough of Kelly's gyrations,
Over Alex Gaudino's hard driving groove.
But I'm glad I'm confident in my orientation,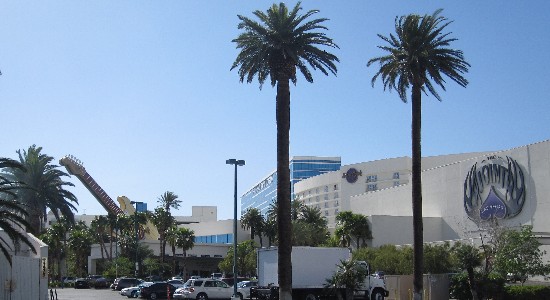 When watching those men of color move.
VERSE 39
Missing Friday Night Live is a real bummer.
But my muse called me down to Tombstone.
I wear a hat and long sleeves, even in summer,
Cause my vitiligo makes me sunburn prone.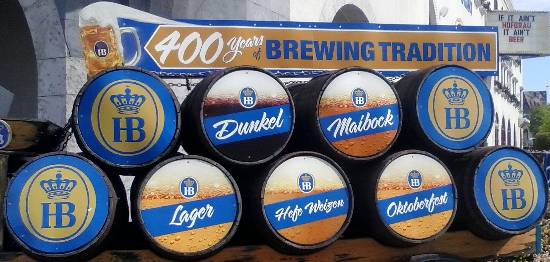 VERSE 40
They served me a lager at the Hofbrau Haus.
'Twas an awesome mix of German hops and grain.
But red ale worship is what I espouse,
Once I discovered Hop Nuts down on Main.
CHORUS 4 [Note: inspired by "I Enjoy Being A Girl" from the musical Flower Drum Song by Rodgers and Hammerstein.]
Paradise, the Las Vegas crown jewel.
After dark, it shines bright as the sun.
Read my poems 'bout this town, you'll
Know, where to go, to have fun…
Yeah, the street called Paradise Road.
THE END
Copyright © Michael Kimbro 2015. All rights reserved. Also, I make no claim to the top photo taken by the photo kiosk at the Westgate Resort Las Vegas.
Keywords: Poems about Las Vegas Casinos, Las Vegas Poetry, Poems about Las Vegas Resorts, Poems about the streets of Las Vegas, The Sin City Trilogy.