The Las Vegas Strip (Part 1 of my Sin City Trilogy)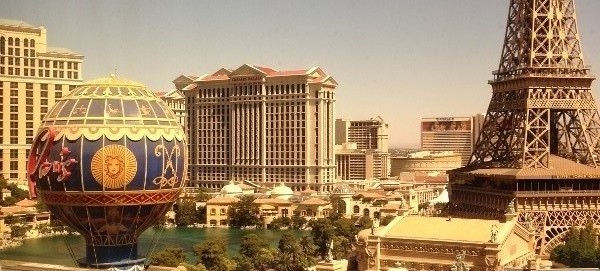 A poem by Chrome Dome Mike Kimbro
Read along to my Spoken Verse Performance.
VERSE 1
A Las Vegas trip is long overdue.
You've even dreamed of becoming a Nevadan.
Read my little poem about 702,
And I promise that your spirits will gladden.
VERSE 2
I woke up this morning from a REM sleep.
Visions of Vegas dancing in my head.
At my itinerary I take a peep.
It's time to get my ass out of bed.
VERSE 3
To burn that bitch down, that's my intention.
Or at least make sure I leave an impression.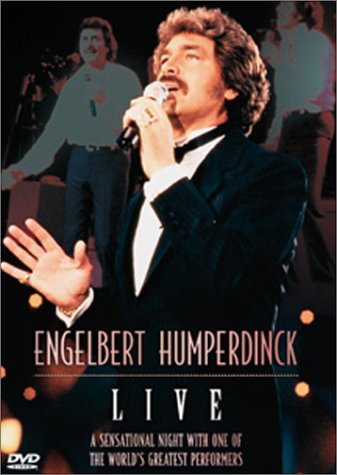 Last Vegas trip I worked a convention.
And I didn't need to make a confession.
VERSE 4
I guess that's true for sins of commission.
But, to be honest, there was one small crime.
So what was that sin of omission?
I failed to see Engelbert in his prime.
VERSE 5
So, Mayor Goodman, put FEMA on speed dial.
Because even though my stay will be brief,
With the bankrupt casino count I compile,
You're gonna need disaster relief.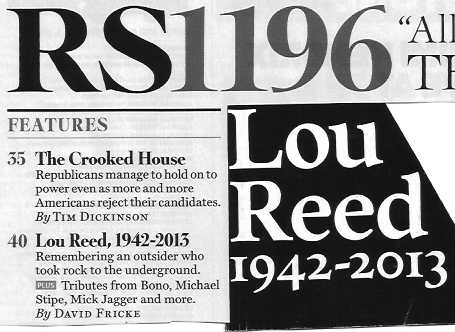 VERSE 6
On Spirit from DFW we proceed.
Paid for a water, coach class is tight.
Reading Rolling Stone, about Lou Reed.
And how gerrymandering wins the fight.
VERSE 7
At $40 a bag, I packed with care,
Excluding everything that was optional.
But one doesn't need to bring much active wear,
If the activities planned are conjugal.
VERSE 8
My eyes are closed in hope of slumber,
The Captain says the time is 10:10.
Hot damn, ten is my lucky number.
I can't wait for the games to begin.
VERSE 9
Asleep I dream that The Matrix is Vegas.
I hit the strip with Agent Smith, and his clones.
Why would I choose the blue pill and vagueness?
Smith offered to pay off my student loans.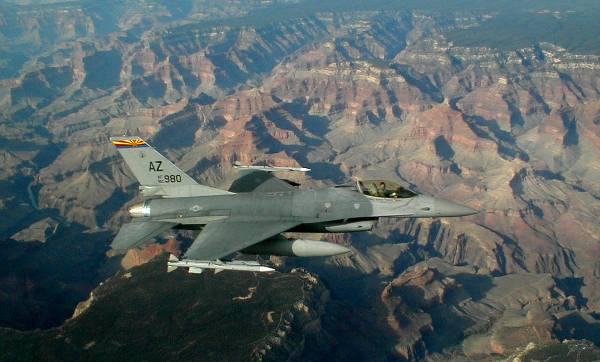 VERSE 10
I awake to the sound of confusion.
And people looking out of their windows.
The source of their awe: The Grand Canyon
And it stretches out forever below.
VERSE 11
Last time I saw it was in '71,
Before I left the Valley of the Sun.
Where I attended the same schools as Wayne Newton.
They were North Phoenix High and Emerson.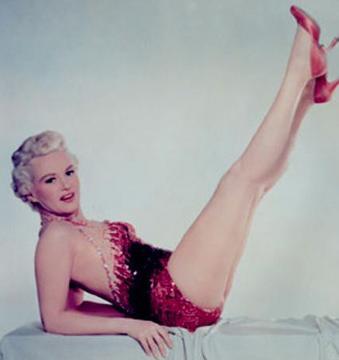 VERSE 12
My buddy has the standard Vegas dream:
Kick some bootie at the blackjack table.
Sample Guy Fieri's Flavortown cuisine.
Meet a current version of Betty Grable.
VERSE 13
But in my Sin City fantasy,
I'm eating pizza made by Wolfgang's own hand.
While hearing my lyrics "Red Light Rhapsody"
Sung by Katy at the MGM Grand.
VERSE 14
Touching down at the McCarran Airport,
Maybe this trip I'll grab a little sun.
Win or loose, I'm gonna be a good sport.
But we all know winning's more fun.
VERSE 15
The house will win, for worse or better.
Whether you're a potentate or a waiter.
Loosing is what brings us together.
It's a true common denominator.
VERSE 16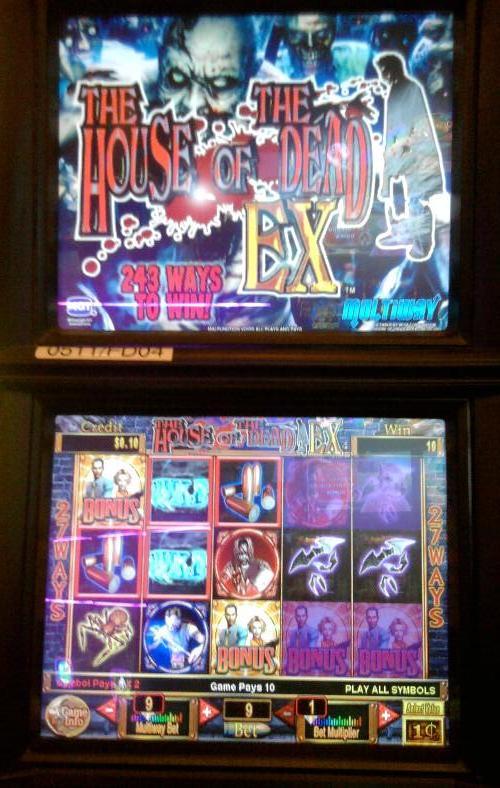 What's more, casinos have a higher mission:
Uniting the 'haves' with the 'have nots'.
To join the 'haves', you should study "The System."
It's my formula for beating the slots.
VERSE 17
"The House of the Dead EX" is a game
I hope to avoid here in Vegas town.
Cause the end result is always the same:
My blood pressure's up, bank balance is down.
VERSE 18
The scars are deep from this adversary.
In Biloxi, we battled at The Grand.
At Choctaw, I ran for sanctuary,
Because it felt like Custer's last stand.
VERSE 19
But the soundtrack draws me back for more.
So like in Groundhogs Day, I relive my blunder.
Yet even those with a low IQ score,
Can see that this game's got my number.
VERSE 20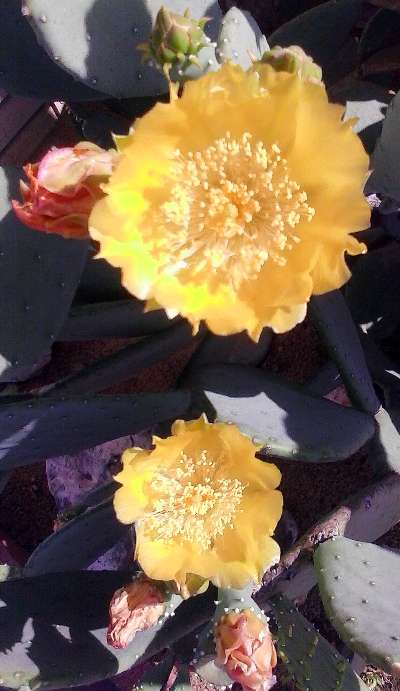 Here's a disclaimer some find reassuring:
"What happens in Vegas, stays in Vegas."
But Sin City doesn't look less alluring,
When one's behavior's not that outrageous.
VERSE 21
I take pics with my cell phone deftly,
Then use them to enhance my written ode.
But here I'm hesitant to post a selfie,
For fear I might violate The Code.
VERSE 22
We board The Deuce at The Strip's South end,
Both ready to challenge the odds.
'No reservations' is hard to comprehend.
We put our fates in the hands of the gods.
VERSE 23
Riding North through the County of Clark,
Our feelings of righteousness seem less devout.
We're searching for a sign to disembark,
That says: "Hey idiots, time to get out."
VERSE 24
From up top we see Luxor and Mandalay,
Monte Carlo and King Arthur's Sword.
I'd like to see the view at midnight from Drai's.
But the T-shirt's all we can afford.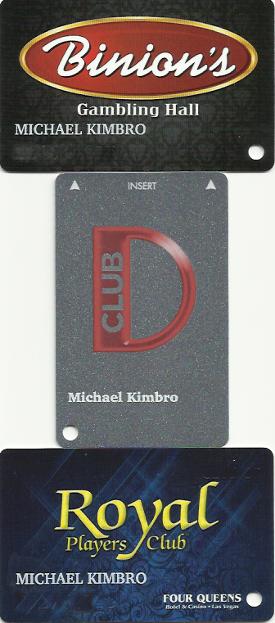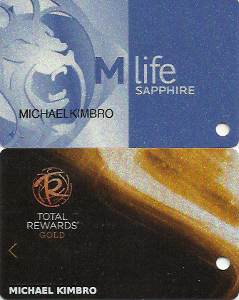 VERSE 25
While my wallet is bulging at the seams.
It's with players cards instead of money.
I scored them for house credits to redeem,
Which spends so fast it isn't funny.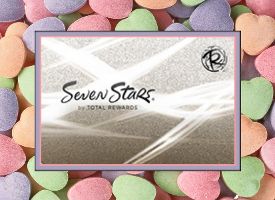 VERSE 26
It's no surprise I'm in the Mlife fold,
But my tier is just a lowly Sapphire.
And while Total Rewards still has me at Gold,
It's Seven Stars to which I aspire.
VERSE 27
For country fans, try Scotty Alexander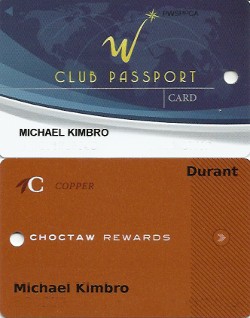 At The Tropicana. He's one of the best.
But we're hankerin' for something that's grander.
So I guess we're gonna stay on the quest.
VERSE 28
The nightclub scene held lots of intrigue,
'Til my buddy's warning made me nervous.
He said: "You're likely out of your league
If a babe insists on bottle service."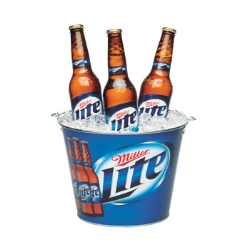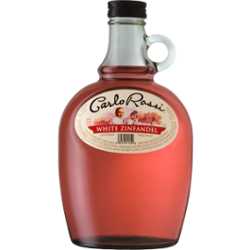 VERSE 29
I told him: "Dude, on my biz don't dwell."
Then he googled the average Grey Goose price.
...yikes...
Back home, we treat the girls to White Zinfandel,
Or some light beers in a bucket of ice.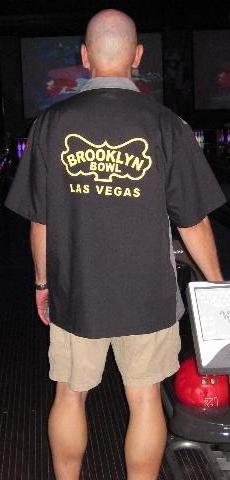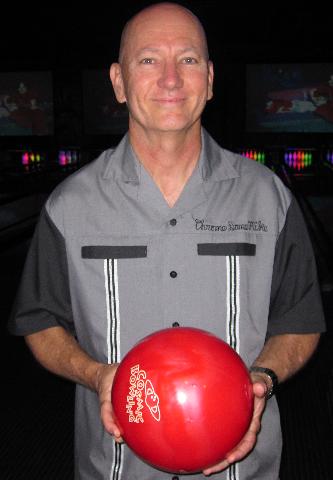 VERSE 30
Bad news, I forgot my garment bag.
So, new evening plans are the assignment.
Looks like the Brooklyn Bowl has a good price tag.
Besides, bowling shirts reflect my refinement.
VERSE 31
We'll throw some strikes, then rock till we drop.
And while we're there, let's check out The Linq.
Go on, take the High Roller, right to the top.
I'm scared of ladders, so what do you think!?!
VERSE 32
One evening we should take in a show.
And spend an afternoon in a cabana.
Some moves they bust in VIP bungalows,
Are still illegal in Indiana.
VERSE 33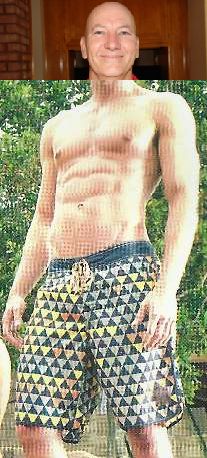 We men make so many concessions,
So we can sag our shorts down to the package.
Such as our monthly manscaping sessions.
Some have to stop at belt cleavage.
VERSE 34
But when I'm trolling MGM's Ultra Pool
It won't be for a crappie or a bass.
My Adonis belt will make the ladies drool.
Their high expectations...I'll surpass.
VERSE 35
Ah hell, who am I trying to fool?!?
I deal with issues about exposing my junk.
Just one inch below the naval, that's my rule,
Even if the band's bringing The Funk.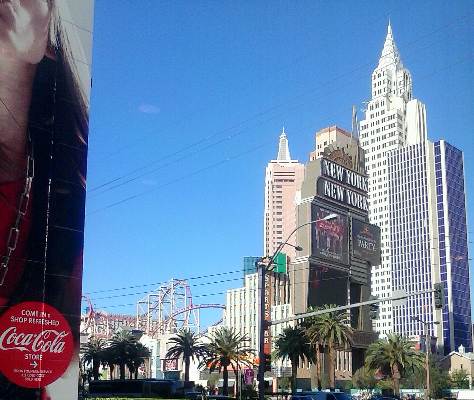 VERSE 36
Maybe New York New York is where we should stay.
Where the cronuts and corn beef hash win awards.
Choosing between Zumanity and their buffet...
Gimme the melons at the smorgasbord.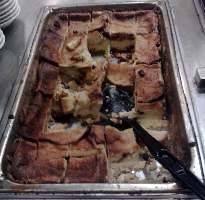 VERSE 37
That's what we called buffets back in the day,
When my fav was bread pudding with lemon sauce.
Now there's sushi, curry, stir fry and pate.
There's still bread pudding, but with bourbon sauce.
BRIDGE #1 - The LDR Bridge
Here in Las Vegas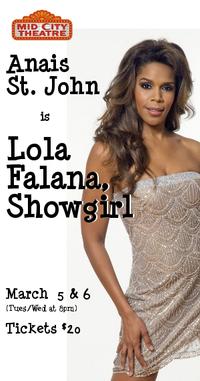 It's never boring.
It's an oasis
Where there's no snoring.
Lola Falana,
Her age is bygone.
Now we've got Lana,
The Queen of Saigon.
"National Anthem"
I'll cut her some slack.
Cause if I condemn...
Pot call the kettle black.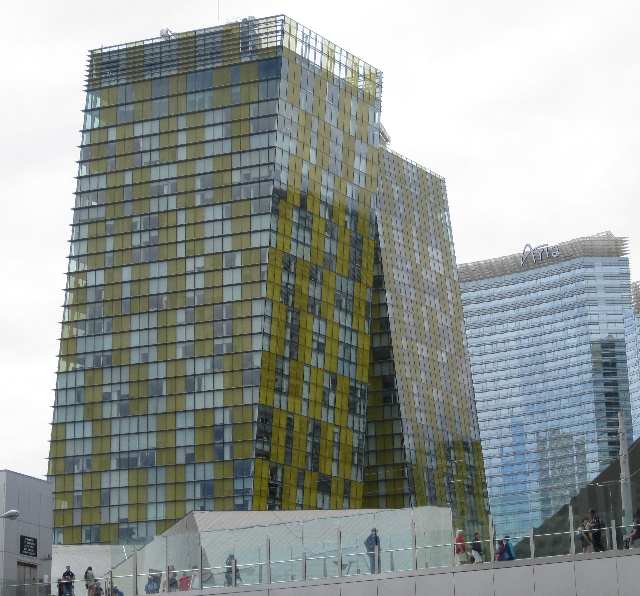 VERSE 38
Mañana, it's Lake Mead and the Hoover Dam.
But tonight we party into the wee hours.
City Center's architects hit a grand slam.
We're amazed by those leaning Veer Towers.
VERSE 39
But you know those condos are a tough sale,
Cause falling out of bed is hard to abide.
They probably throw in a free bed rail.
Or blocks, to raise a bed's down hill side.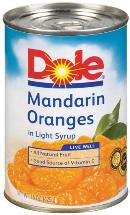 VERSE 40
As I look upon the Mandarin O.,
I'm reminded of mandarin oranges.
I'd share a can, in the afterglow,
With the coeds at my colleges.
VERSE 41
Who knows what awaits us at The Aria.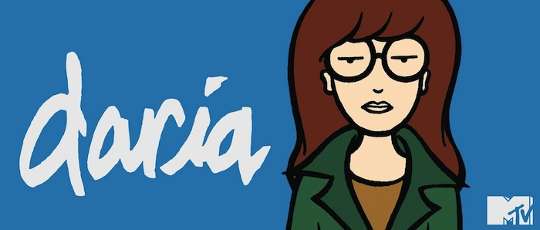 We could meet a Morgendorffer sister.
I hope it's Quinn, cause my love for Daria
Is platonic, I wouldn't have kissed her.
VERSE 42
But if Daria has been doing her squats,
A tight skirt could change my impression.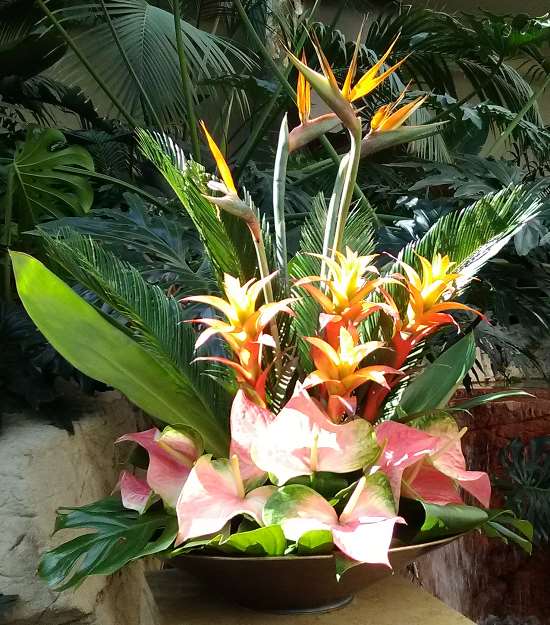 If she'd try to take my mind off the slots,
I'd do my part to change her expression.
VERSE 43
The Hard Rock's guitars await our inspection.
But it's way over on Paradise Road.
Besides, I've got a Washburn axe collection
Hanging on the walls of my humble abode.
VERSE: 44
I've heard 'La Joie de Vivre' is Français
For what we call 'The Joy of Life' down in Texas.
But either way, that feeling's never passé,
Because La Joie de Vegas is infectious.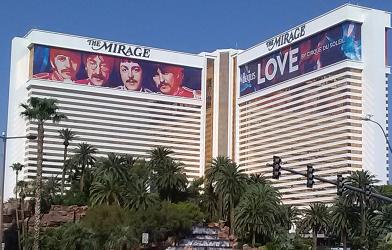 VERSE 45
Cafe's in the strip's Gallic pretender,
Serve French cuisine, and fifty forms of fromage.
The world's worst Beatlemania offender
Has heads displayed, and it's called The Mirage.
VERSE 46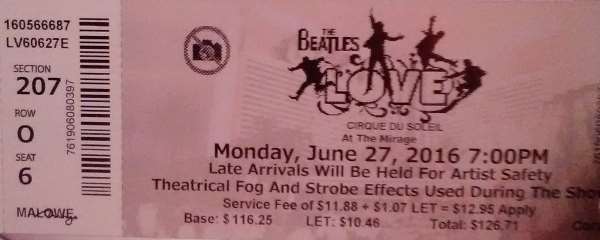 Please don't assume that we're Beatle haters.
I once had Sgt. Pepper on cassette.
But when choosing our first impersonators,
Bet on Elvis, not a Liverpool quartet.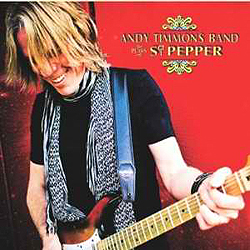 VERSE 47
Cast Andy Timmons in George Harrison's role!
Now that would get us out of this shuttle.
But if Tomy and Mark don't feel this is droll,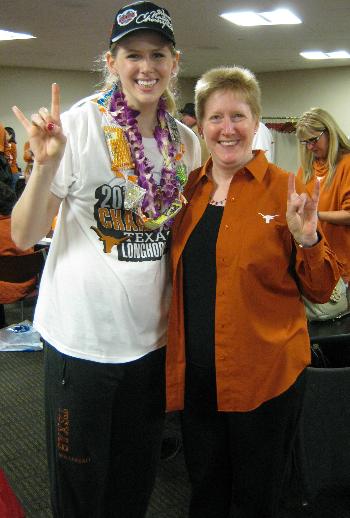 They might issue a shoe toe rebuttal.
VERSE 48
A note to the show girls: I'm not a baller.
Just a 5-9 onion (lots of layers).
But I've got a thing for gals 6 ft or taller,
Including Longhorn volleyball players.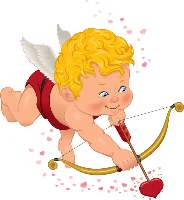 VERSE 49
Speaking of chicks, I got Cupid to come.
And this time we've got a new strategy.
No more holding back, then picking off 'The One.'
He's gonna shoot at every female we see.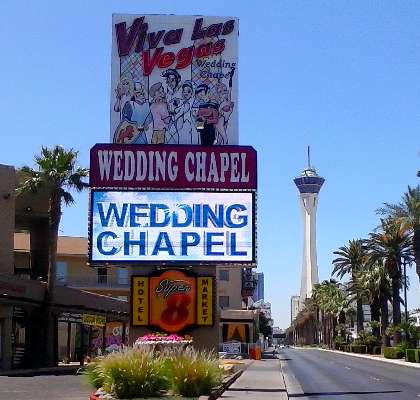 VERSE 50
So what, my plan isn't chivalrous.
Hey, with ethics you don't see me grapple.
Besides, your objections will seem frivolous,
When I'm standing in the Wedding Chapel.
VERSE 51
One thing that every female finds amazing
Is fountains, and Bellagio's are heaven.
But other Vegas sights need our appraising.
Besides, we've OD'd on Oceans Eleven.
VERSE 52
A Caesar salad changed my life, for sure.
I watched it's preparation by my table.
With each bite I was wrapped in fine couture.
Classic cuts, handsome hues, soft as sable.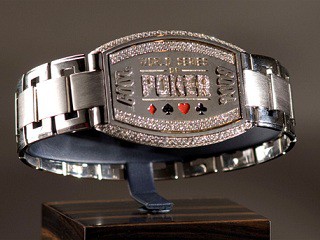 VERSE 53-a
The Poker World Series was birthed by Binion.
Those winner's bracelets are uber clinquant.
I'd be rockin' mine at the high school reunion.
Or pawn it, if the light bill's delinquent.
VERSE 53-b
The Poker World Series was birthed by Binion.
Those winner's bracelets are uber clinquant.
I'd be rockin' mine at my college reunion.
At either Louisville or at DePauw.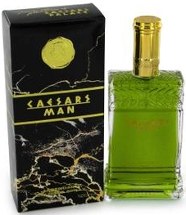 VERSE 54
For my evening scent, I've chosen Caesars Man.
Just one sniff and the ladies start twerking.
So I'm sure you can easily understand,
Why it's been banned at the place where I'm working.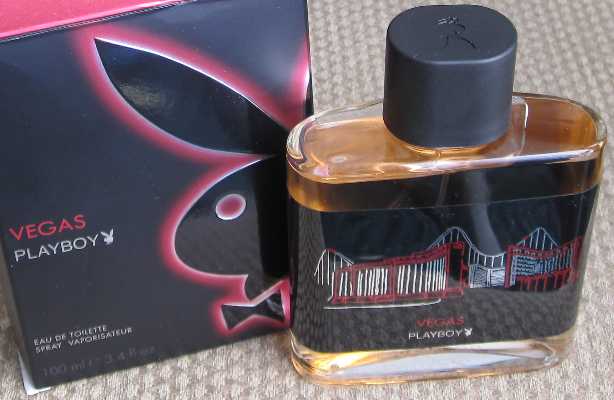 VERSE 55
It's Vegas Playboy I spray on each morning.
It says that I'm sensitive yet savage.
But don't make too much of that fragrant warning.
The poetic status quo is what I ravage.
VERSE 56
To those with a healthy taste for libations,
I'll quote the wisdom of Dirty Harry:
"A man's gotta know his limitations."
The bottom line...your results may vary.
VERSE 57
So as we explore the 'Jewel of the Southwest',
Let's not get over served by a bartender.
Cause I've heard the rooms get one star, at best,
At the Clark County Detention Center.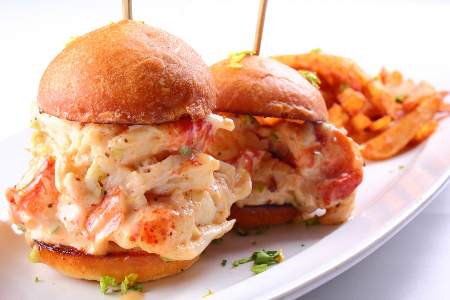 VERSE 58
Emeril's got a place at The Venetian.
We've gotta give his lobster sliders a try.
So before our visit reaches completion...
I'll have the 'Sex on a Bun' with spiced fries. >>>>>
And the organic baby mixed greens salad.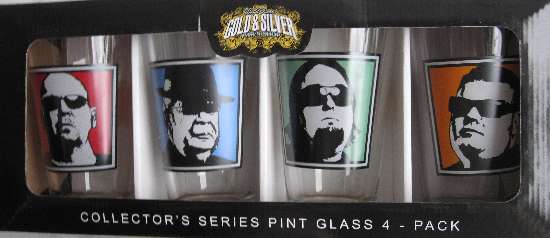 VERSE 59
The choice of where we bunk is not paramount.
Staying at The Four Queens is no disgrace.
But if we ride all the way to Fremont,
Let's stop over at the Pawn Stars place.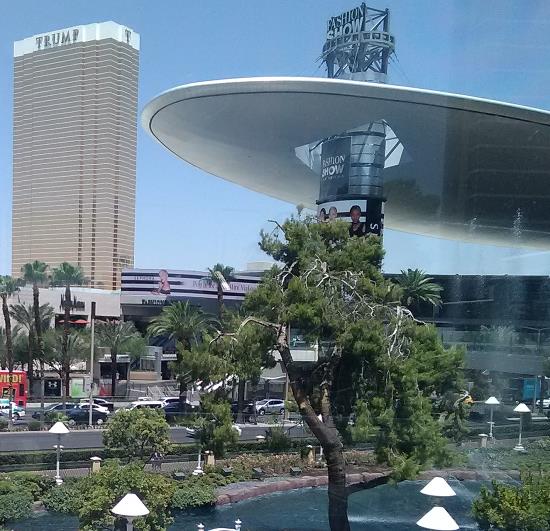 VERSE 60
The Deuce is way better than a taxi.
From our top level seats we discover.
A ship which came from another galaxy.
We get off across from where it hovers.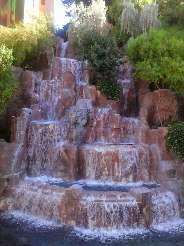 VERSE 61
As the Vegas heat makes us swelter
We find the sound of waterfalls inviting.
Then we cross a bridge, over white water.
This trip is starting to get exciting.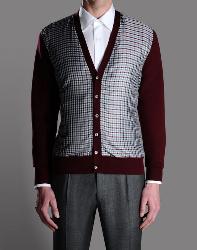 VERSE 62
In the Wynn Esplanade I understood,
Why they say: "Beelzebub Wears Brioni"
In a sweater that fly, I'd be looking good.
Gosh, I hope that didn't come off as phony.
VERSE 63
You see, back home when we're poppin' some tags,
We're at a Thrift Shop or a Discount Store.
But Wynn soon has us shoppin' for bags
By Chloe, Vuitton, Givenchy, and Dior.
VERSE 64
No, we're not trying to accessorize.
We're scouting the talent in those boutiques.
Las Vegan ladies are easy on the eyes.
Such behavior in males is not unique.
VERSE 65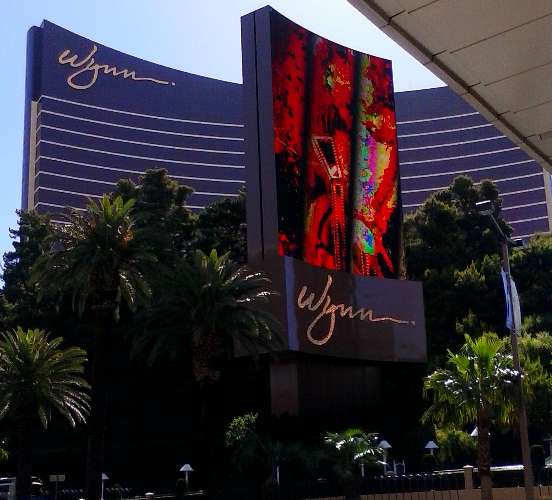 I know that holding a hook back is wrong.
And it's a crime if the chorus is late.
But hey, this is a poem, and not a song.
Still, I think you'll find it's worth the wait.
CHORUS
Why let the pressures of life
Serve to enslave us.
When the pleasures are rife
In Las Vegas.
Grab a few bucks, and set a date,
With Lady Luck, in the Silver state.
But before you let the play begin,
Make sure that you stay at The Wynn.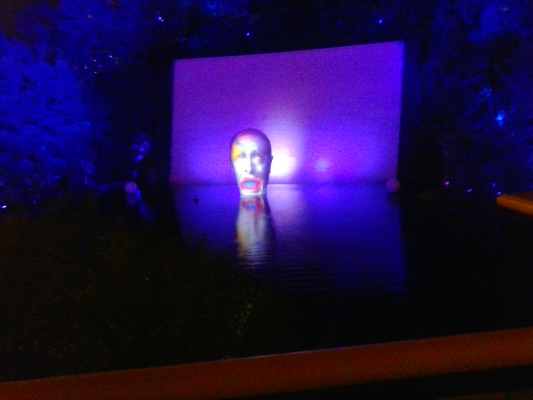 VERSE 66
The Lake of Dreams impresses in so many ways.
No doubt the "Oh, Yeah" show is sensational.
In fact I award it my highest praise:
It's artistically inspirational.
VERSE 67
Not long ago, my muse suggested I write
Something which conveys my message with passion.
After seeing "Oh Yeah", I thought that I might,
Do a verse in a similar fashion…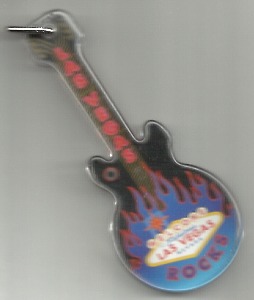 VERSE 68
Las Vegas Rocks, Las Vegas Rocks, Las Vegas Rocks, Las Vegas Rocks,
Las Vegas Rocks, Las Vegas Rocks, Las Vegas Rocks, Las Vegas Rocks.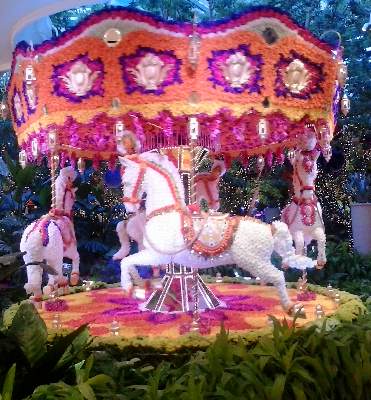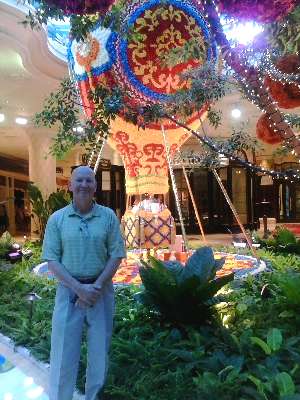 VERSE 69
Approaching Chanel tickles our noses,
So I blame the fragrances that they sell.
But in the Atrium, covered with roses:
An awesome hot air balloon and carousel.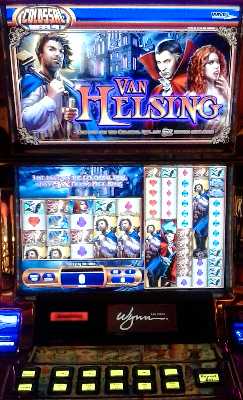 VERSE 70
The casino has its share of gaming features.
I enjoy Li'l Red and Van Helsing.
The cocktail waitress is a gorgeous creature.
This place really has my heart pulsing.
VERSE 71
A versifier keeps a stock phrase supply.
Like: "It's darkest just before the roster crows."
But I can assure you that doesn't apply,
To pre-dawn at Sin City casinos.
VERSE 72
The Tiny Baubles lady has a name
Like a song by Sarah McLachlan.
If I had beaten that Dracula game,
A Karloff watch is what I'd be rockin'.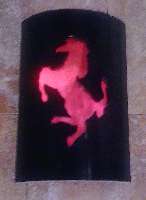 VERSE 73
To those who subscribe to The Robb Report:
The place to buy Ferraris is Penske Wynn.
While we're here, might as well get an import.
Hell, I even brought my check book and pen.

VERSE 74
But sadly, their inventory comes up short.
No bitchin' Testarossa, Type F110.
Guess I'll have to keep missing that Escort,
Until my new dream car gets traded in.
VERSE 75
All are on their cell phones as they walk
From the theater for Le Reve – The Dream.
Oblivious as they skype, text and talk.
It's straight from a pick pocket's dream.
VERSE 76
Ahead is The Encore, it's so damn stylish.
Don't change the channel, forget what's in the fridge.
You need a drink like the Chrome Dome needs a stylist.
Quoting Timberlake: "Take it to the bridge."
BRIDGE #2 - The Metaphor Bridge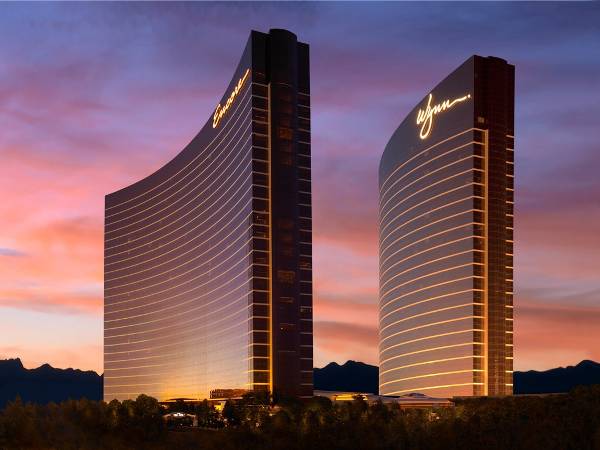 These twin towers are the alpha and omega.
They're Monaco, and Talladega.
They're Nancy Pelosi and Sarah Palin.
They're Garth Brooks and Van Halen.
They're an Escalade and a Ferrari.
They're Home Cooking and Calamari.
They're Michael Crichton and Dr. Seuss.
They're Jupiter and they're Zeus.
They're Emily Blunt and Hope Solo.
They're Ann Hathaway and Janeane Garofalo.
They're Lucy Lawless and Lucy Liu.
Yeah, time to move on,
Cause that's Lucy times two.
Or greater still...Lucy Squared.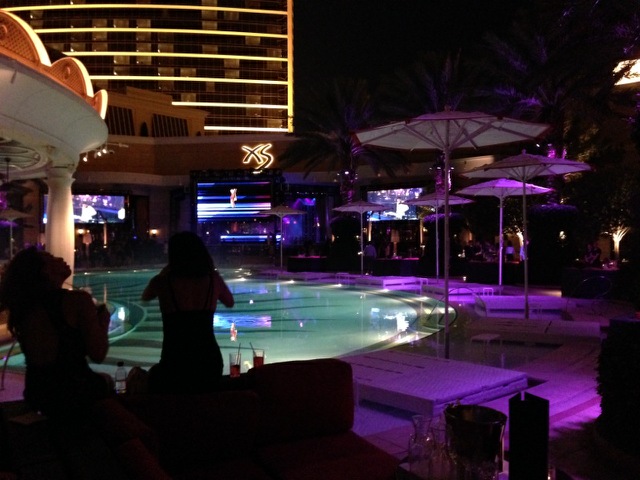 VERSE 77
The Encore Esplanade is both posh and cool,
Next time we'll have to try the nightclub XS.
And scope the marine life in that Beach Club pool.
Encore Casino's food court does impress.
VERSE 78
The Botero steak house menu reveals,
"Only the best" is what their chefs insist.
They serve Hudson Valley Foie Gras with their meals,
I'm gonna add that to my bucket list.
VERSE 79
But food that exotic, it can make one blue.
So brother, if you're stomach problem prone,
Take some ProBiotics, here's what they do:
Optimize the time you spend on the throne.
VERSE 80
We bypass Sinatra's, but then I'm sure,
For drinking and eating it'll do just fine.
But if, just once, I could have hit Frank pure,
It would have been well worth the jail time.
VERSE 81
Now please don't think it's an Italian thing.
I love Jim Croce and Perry Como.
I just don't like cocky jerks who sing,
I feel the same about Elvis Costello.
VERSE 82
But, what if Frank was as sweet as spice cake,
And his arrogance was just a fable?
Then, if someone said: "I've got your 'just one take',
And it's hanging", that wouldn't have been fatal.
VERSE 83
You know, it's best that a man of such acclaim,
Will never hear today's dance music examples.
Or that he'd be joined, in the Music Hall of Fame,
By gents whose talent is replaying samples.
VERSE 84
Then Frank might recant his Vegas loyalty,
Thinking the whole scene's just like one big rave.
The current crop of house music royalty,
Has Sinatra break dancing in his grave.
VERSE 85
Artists have always asked for all that they could,
But what Vegas DJ's make is pornographic.
Yet I have to admit, even dubstep sounds good
Compared to the best of Korn and Traffic.
VERSE 86
Or anything by an auto-tune abuser.
Some say that Cher's "Believe" is that genre's urtext.
For a comeback, she caved to the producer.
There's no guarantee I won't be next.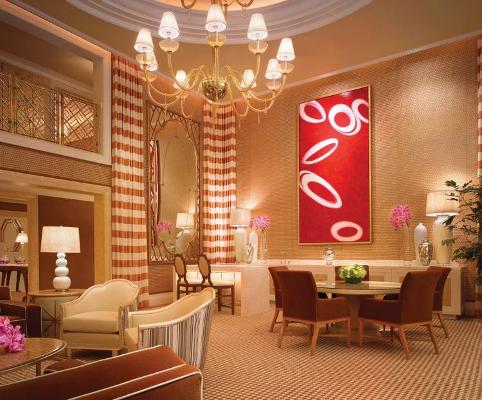 VERSE 87
In a penthouse suite I want 5 Stars or more,
So when my ship comes in, here's where I'm moving…
To a Duplex Apartment at The Encore.
In hopes my art would soon be improving.
VERSE 88
Up there, I'd have many angles to scope.
The living room will have a view of the strip.
The bedrooms look over Spring Mountains, I'd hope.
And the golf course, from where coffee I sip.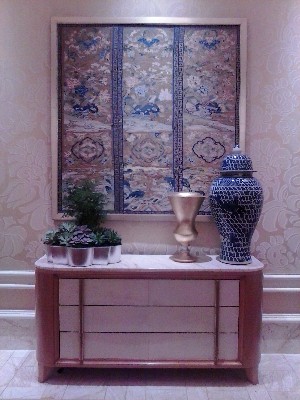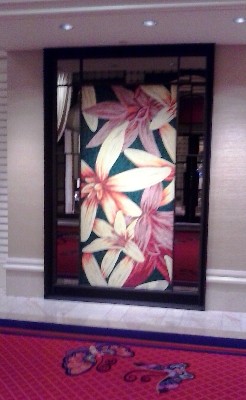 VERSE 89
Artistic features are along every wall.
I mean, everywhere you look you'll see 'em.
With all the beauty in these handsome halls,
I'd hang out here, not a museum.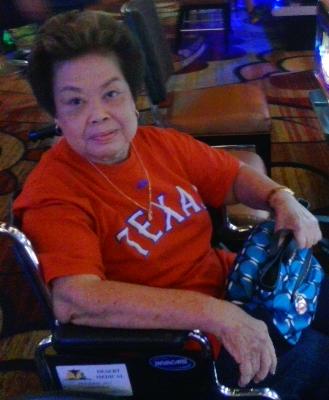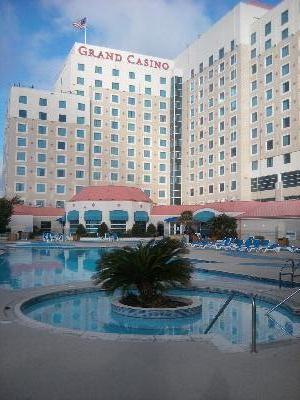 VERSE 90
I'm well known at other gaming venues.
The Indian Nations comp my diet cokes.
Now Bossier City, I just drive on through,
To Biloxi, where I've taken my folks.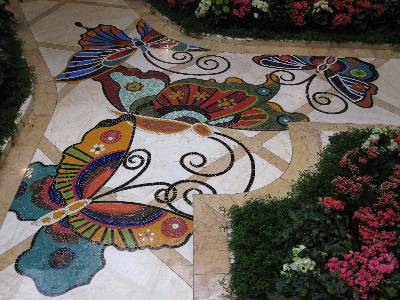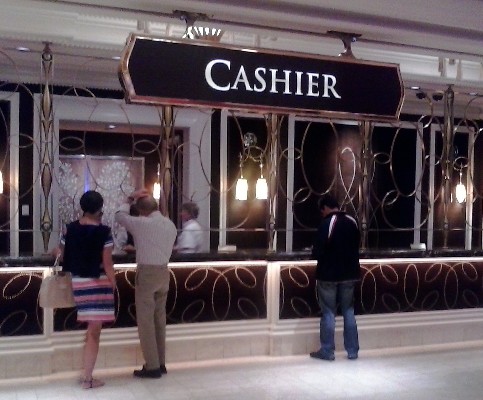 VERSE 91
And while that's all fun, let me make this clear:
At The Wynn I feel joy and elation!
If I became better friends with their cashier.
I could afford this new infatuation.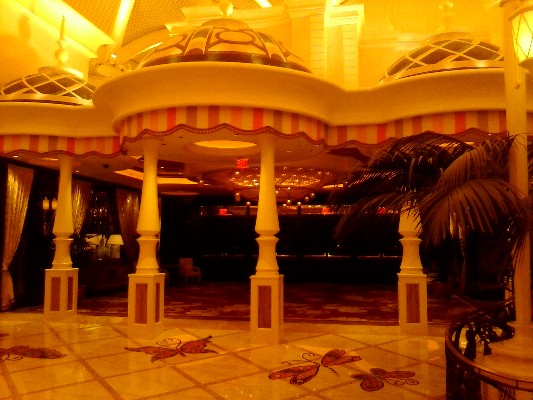 VERSE 92
On a hot streak, beating every game I play.
Then out of no where, my luck goes awry.
Didn't see a sign, had to learn the hard way,
That it's bad luck to step on a butterfly.
VERSE 93
For such times, I've got a mojo therapy.
Sharing my secret can't do any harm.
Fact is, the ultimate bad luck remedy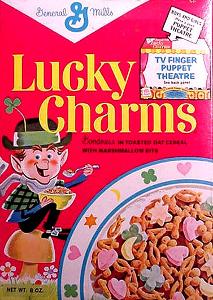 Is a big bowl of Lucky Charms.
VERSE 94
Marshmallows are the active ingredient.
But they have to be blue, pink, green and yellow.
While straight from the box sounds more expedient,
Without milk it's just a placebo.
VERSE 95
We skip the Wynn Golf and Country Club,
On the links we feel somewhat like strangers.
And yes, we love golf. But, here's the rub…
We're what they call Driving Rangers.
VERSE 96
Now, that concludes our tour of the Wynn Resort,
Y'all drop by on your next Vegas trip.
One weekend stay, and you too will report,
Steve's got the coolest place on The Strip.
VERSE 97
Some Boston killjoys hate seeing Wynn expand.
They're not big on the idea of free will.
But Chrome Dome Mike has a backup plan:
Put slot machines in Cheers Beacon Hill.
Time for another chorus!
CHORUS
Why let pressures of life
Serve to enslave us.
When pleasures are rife
In Las Vegas.
Grab a few bucks, and set a date,
With Lady Luck, in the Silver state.
But before you let the play begin,
Make sure that you stay at The Wynn.
VERSE 98
When her eyes met mine, I knew it was right.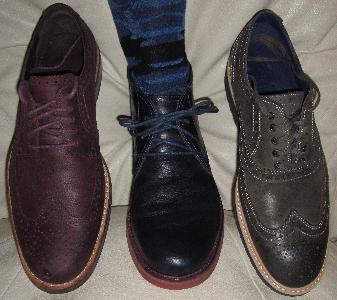 It's like, the casino hall just went quiet.
Man I swear, it was either love at first sight,
Or someone slipped gluten in my diet.
VERSE 99
She smiled and pointed down at my shoes,
And guessed "Allen Edmonds?", by their appearance.
I replied, knowing I had little to loose:
"Naw, they're just Cole Haans I bought on clearance."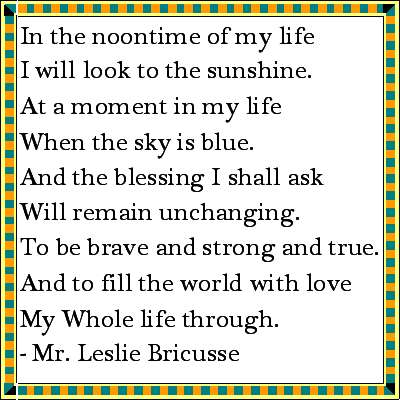 VERSE 100
It's hard to play the part of the alpha male,
When short on money, height and savoir-faire.
But quoting "Fill The World With Love" seldom fails,
Even with green eyed blondes, and those are rare.
VERSE 101
Hoping from roulette we'd soon be adjourning,
I whispered: "I'm a lover not a bettor.
But be warned, my lady, there's no returning
Once you've been with a man of letters."
BRIDGE #3 - Le Bridge de L'Amour
Our love song started soft and kind,
Like the sweet tweets of a sparrow.
In the elevator she pulled me close.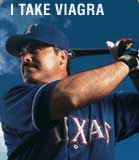 Feeling I represented all mankind,
I listened to Rafael Palmeiro.
Hoping the result would be grandiose.
The music we made, once we intertwined,
Wasn't a waltz or a bolero.
More like Symphony Fantastique by Berlioz.
But it never crossed the mind
Of this not-so-gay caballero
That she'd soon be saying "adios."
VERSE 102
The morning light found me alone in bed,
Had she gone to get a Chrome Dome Mike tattoo?
A chip was on her pillow, with a card that said:
"You're sweet. Now get some shoes that fit you."
VERSE 103
Did that cold shot test my fortitude?
You bet. I started to get my drink on.
But then the phone rang, it was a hedge fund dude.
He said his name was Carl Icahn.
VERSE 104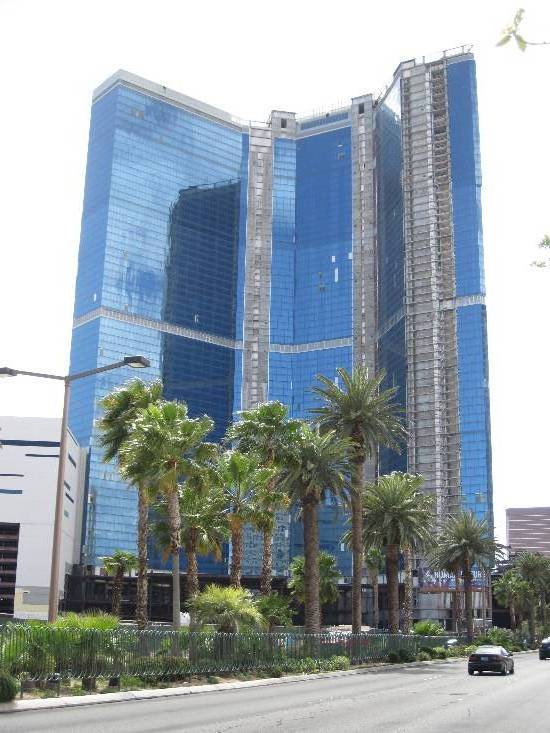 He shared how he'd bought a Vegas tower
But ceased building before they were through with it.
Why call a poet, at this early hour?
For ideas on what the hell to do with it.
VERSE 105
My buddy asked what the tower was named.
I remembered it was French...something blue?
My buddy's eyes widened and then he exclaimed:
"Holy shit, he's got The Fontainebleau."
VERSE 106
While I hadn't hatched any new opinions.
Telling Carl that via email would be wrong.
Hell, I'm the Chrome Dome, not one of his minions.
Nothing says "Tear That Sucker Down" like a song.
VERSE 107
I thought long and hard about a relyric
"That's the look. That's the look. The look of love"
Of "Look of Love" by Aussie band ABC.
- becomes -
It has the perfect Vegas atmospherics.
"Time to raze. Time to raze. The Fontainebleau."
But the video was the worst in history.
VERSE 108
I considered Spandau Ballet's "With The Pride".
"Leave me with the pride."
It's much more soulful, yet not full on blue.
- becomes -
But the subject's of little interest outside,
"Raze the Fontainebleau."
A tiny group, who'd not send a thank you.
VERSE 109
Then there's Sadaka's "Laughter in The Rain."
"Ooooh, I hear laughter in the rain."
I do love the chord change into the refrain.
- becomes -
But relyricing is such a royal pain.
"Yeaaah, time to raze the Fontainebleau."
And there's a chance the writers will complain.
VERSE 110
Well, it didn't take long for me to deduce,
What we needed here was a clean sheet jingle.
I gave a telepathic call to my muse.
In no time flat my brain started to tingle.
VERSE 111
But the message I received made me frown.
There's another song about demolition?!?
So I googled: John Miles Pull The Damn Thing Down
Then stopped my project before it's fruition.
VERSE 112
Not good. Because my fee was already spent.
But in a bind, my creativity had risen.
What to make of a hotel with floors of cement?
...wait for it...
The Fontainebleau Minimum Security Prison!
VERSE 113
What's more, there could be new jobs for the inmates.
To better prepare for what the straight world contains.
Instead of making Nevada license plates,
They could craft "Welcome to Las Vegas" keychains.
VERSE 114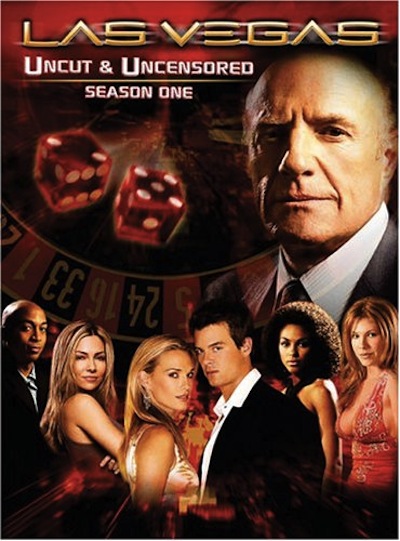 Once home, I still had lots of queries.
So I headed straight to a pawn shop.
From whence I scored Las Vegas the series.
And went through the first season nonstop.
VERSE 115
Caan was better in Alien Nation.
But Marsha's accent increased my enjoyment.
Vanessa was a 10 by my calculation.
Molly got boring once she found employment.
VERSE 116
Now why did I watch a second season,
When Josh isn't what I'd call a showman?
Nikki Cox's neckline was the reason.
She rocks a strapless dress like Wonder Woman!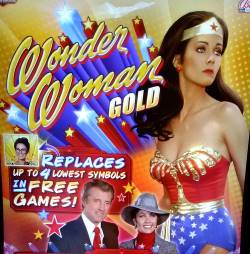 VERSE 117
I don't mean to sound at all berating,
When discussing the female casts' figures.
But I haven't seen anything so titillating,
Since Dean Martin debuted The Golddiggers.
VERSE 118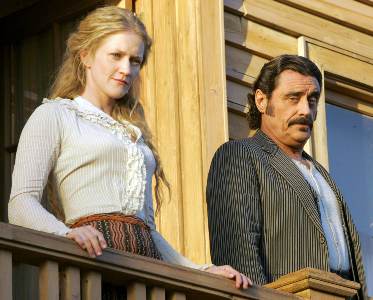 I've devised a system with which to score
All the places where adults could have fun.
The Gem Saloon in Deadwood gets a 4,
While a bingo hall just gets a 1.
VERSE 119
So which resort do I think the most of?
At 8.5, The Wynn tops the tally!
If it had live music I'd give it more love,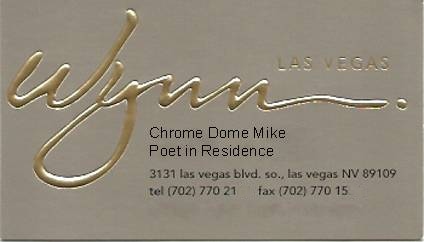 (And a chili parlor and bowling alley.)
VERSE 120
It's true, I think The Wynn Resort is dandy.
Come one and all, be ye scribes or Presidents.
I'm hoping that Wynn keeps my number handy,
Should they need a poet in residence.
Time to wind down...
VERSE 121
I'm not the only one severely smitten,
With the grooviest street in this republic.
It's for those kindred spirits that I have written
The definitive text on the subject.
VERSE 122
Shaming Vegas is what some would have me do.
They're dead set against what my verses extol.
...so I remind them...
One can't fire cheap shots at 702,
And not hit society as a whole.
But let's try one verse their way...
VERSE 123
I ceased to be concerned with purity,
When I boarded that bus bound for Winstar.
Now the only thing I know with surety:
It's best to love a gambler from afar.
VERSE 124
Ha! I had you going there, didn't I?
No, I haven't partook of The Chronic.
It was wrong, true that, but here's my alibi:
I'd like this poem to be iconic.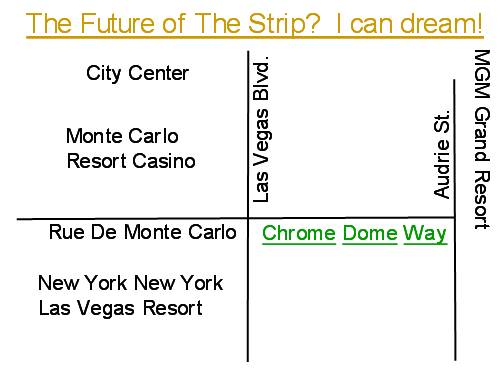 VERSE 125
Life, as a poet, is a rough row to hoe,
If one's art is prosaic or tawdry.
I hope they rename Rue de Monte Carlo
To Chrome Dome Way, between The Strip and Audrie.
VERSE 126
For your convenience, here's the FAQ:
1. Yes, I'm sure I did not buy a purse.
2. I prefer coffee that's been cold brewed.
3. No, your precious time I won't reimburse.
THE END
Copyright © Michael Kimbro 2014. All rights reserved.
Here are a few more samples of the cool treatments I encountered within the halls of The Wynn and The Encore: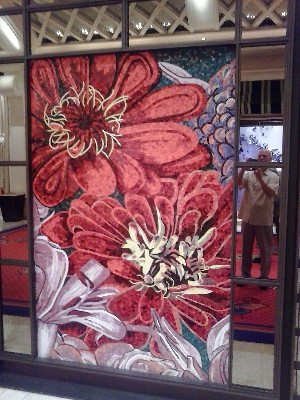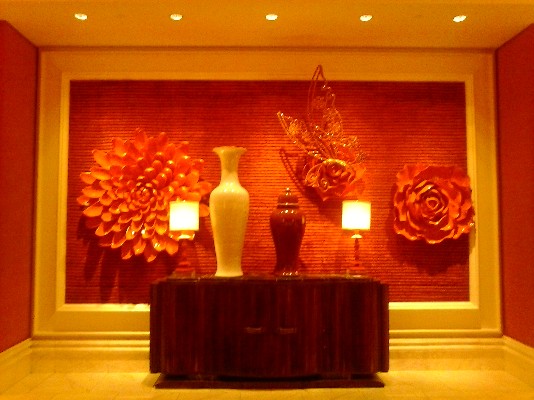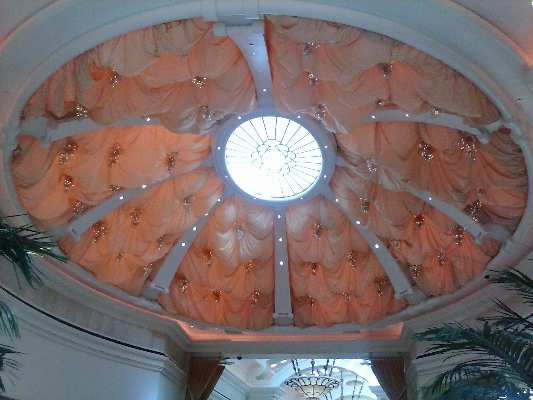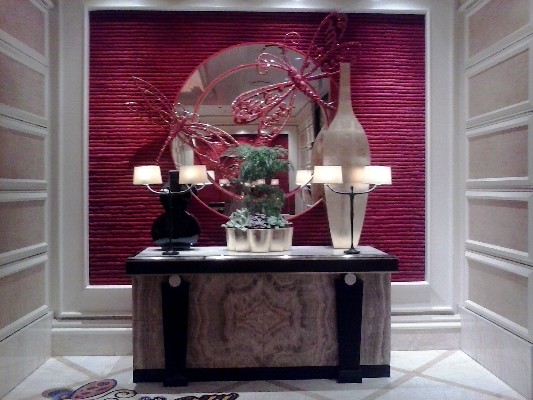 PS - As I did with my poem about high frequency securities trading, "The Colocation Center", (probably my best work, IMHO), I'd like to close out by sharing a few verses which didn't make the final cut.
Before Verse 85 took it's final form, it began as:
VERSE: Paul Oakenfold
But all that said, no one will debate
That Oakenfold's disciples do know what sells.
And I have to admit, it all sounds great
Compared to prog rock's Tubular Bells.
Outside of the casino and resort scene, about the only thing I knew about the City of Las Vegas was the University of Nevada Las Vegas, the area's center of higher learning. They are the UNLV Rebels. Ole Miss is also the Rebels. I like Ole Miss, so much so that I took both of my children to Oxford, Mississippi on separate campus visits. So I tried to have a little fun with the term 'Rebel':
VERSE: UNLV Rebels
And since the UNLV campus is near,
Maybe a college tour is what we should do.
At Ole Miss they say Rebel trim has no peer.
If that's true in Oxford, why not Vegas too?
I tried to squeeze in a nod to The Hooters Hotel and Resort. But from what I gathered from a quick web site visit, it looks like they've jumped on the Margaritaville bandwagon. Sadly, I don't own a pair of flip-flops, and I don't do tequila, so I'm not much of a 'parrot head'. So this was the best I could do, and it wasn't nearly good enough:
VERSE: Hooters
I doubt that Hooters is where we'll be staying.
But we could stop and pick up a calendar.
While orange hot pants are great for role playing,
For lodging we're somewhat particular.
And while this poem is heavy in PG-13 innuendo, I have attempted to soften it up in that regard, as is evidenced by the following original verse versions:
VERSE: Original 24
From up top we see Luxor and Mandalay,
Monte Carlo and King Arthur's Sword.
And while Zumanity might be somewhat risqué,
Did it win the "Best Toplessness" award?
VERSE: Original 38
Speaking of something which might give one wood.
And I don't mean the kind which comes from a tree.
The art around Aria sure looks good.
And the architecture is something to see.
In addition to verse # 40, I had penned the following verse as part of a nod to the Mandarin Oriental Resort Las Vegas:
VERSE: Asian Beauties
If we hook up with some Asian beauties.
The phrase that pays is "living in the now".
We're gonna blow off our sightseeing duties,
If it's golfer Grace Park and Michelle Yeoh.
While my son, Marshall, is a big fan of Allen Edmunds men's shoes, their stuff is just too pricy for me. I had penned a couple verses toying with this reality, but later my mention of Allen Edmunds (handled in a positive way) in verse #99 made the following two verses pointless [granted...they were always pointless! ;~) ]:
VERSE: Allen Edmonds Clothing
But in my Montecito fantasy,
Suite 4825 was the room I chose.
Winning $80 large was pure ecstasy.
I started buying Allen Edmonds clothes.
VERSE: Allen Edmonds Shoes
Now you know I think their shoes are dope.
And they'd be perfect if I drove a Lexus.
But I'm avoiding that slippery slope,
Cause it's ropers with jeans here in Texas.
Since I'm all about live music, the concept of The Brooklyn Bowl Las Vegas simply blew my mind. So much so that I designed the fabulous bowling shirt pictured above, with the help of the good folks at BowlingShirt.com. So, when I needed to get back to Las Vegas to collect some unique imagery for a song about Sin City, I wanted to experience The Linq Casino, where the Brooklyn Bowl is located. This was particularly true since The Linq Casino was about to take on and completely retheme the hotel space of The Quad Resort & Casino in late October 2014.
Anyway, feeling that I'd probably given The Wynn sufficient glorification, I contacted the folks at Caesars Resorts and offered up the following alterations:
VERSE: 119 Linq alternate
So which resort do I think the most of?
At 9.5, The Linq tops the tally!
While a comp might have bought it a little love,
It's got live music and a bowling alley.
VERSE: 120 Linq alternate
It's true, I think The Linq Resort is dandy.
Come one and all, be ye scribes or Presidents.
I'm hoping that they keep my number handy,
Should they need a poet in residence.
...in exchange for a basic 3-4 day comp on food and lodging.
While that stay never materialized, (I had no idea that Caesars Entertainment Corp. was just a few months from filing for bankruptcy), I feel it was important to the process of writing this poem. You see, at that point in late September 2014, I was quite satisfied with 99 verses, one bridge, and a chorus. But the feelings of hope and anxiety and conflictedness and anticipation and anguish which I experienced during the week spent awaiting a reply to that comp request provided the inspirational fuel for two more bridges and 26 more verses, including my personal favorite, verse number 121. Seriously, I need to thank the folks at Caesars for giving me the silent treatment, as it rekindled my passion for the project.
The budding young poets and lyricist out there can learn from my example. If you're looking for inspiration, go after that which is (in your mind) pretty much unattainable, then kick back and savor the rush of feelings which the experience precipitates. Then, however it all turns out, never be bitter, because the phrase which applies here is:
"Thanks for playing!"
Obviously, writing my Las Vegas ode was indeed a blast. But I doubt that I will ever indulge myself to this extent again.
Thanks for your time.
Mike