Laureation 2017 [Part 1 of My Bluegrass Trilogy]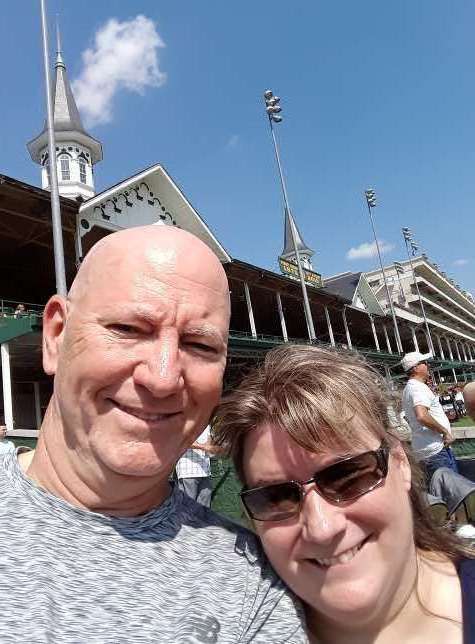 An original poem by Chrome Dome Mike Kimbro
Please read along to my Spoken Verse Performance.
VERSE 1
I recently arrived in the Bluegrass,
To be with sweet Paula Rose.
But my jealous muse said I could kiss her ass.
Now it's difficult to lyrically compose.
VERSE 2
Yeah, I know I must continue,
Taking pictures and jotting down notes.
But as for writing, I can only pretend to,
Glean concepts which lead to anecdotes.
VERSE 3
At lunch, in the place where I broker pawns,
I google: Kentucky Poet Laureate Readings.
Hoping the greats might help genius spawn.
On my calendar I place those proceedings.
VERSE 4
The event was meant to be a warning,
That, literarily speaking, Kentucky don't play.
So on May 1st at 10 AM in the morning,
I will observe Kentucky Writer's Day.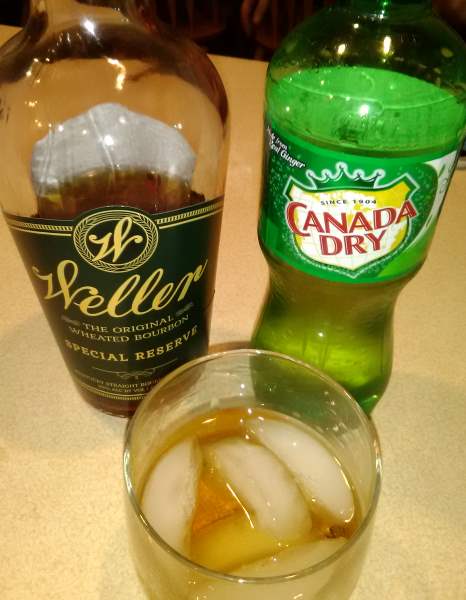 VERSE 5
For directions to this literary affair,
There are various forms of mapping.
I'm sure that a GPS would get me there,
But I can't put up with all that yapping.
VERSE 6
So google maps is the one I choose,
Because I like to see the bigger picture.
Shows me all the places where they manufacture booze.
And Weller bourbon is one tasty elixir.
VERSE 7
On my very first trip to Frankfort,
Past the old governor's mansion I stroll.
Sporting long sleeves in mid-Spring sure can't hurt.
Since nature's forces I can't control.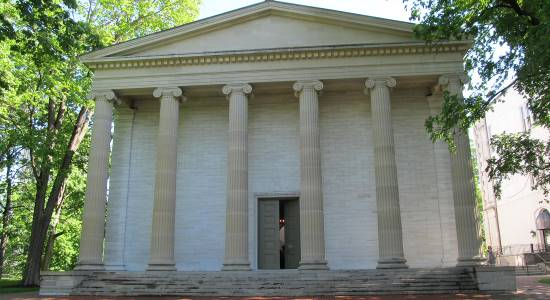 VERSE 8
I ask a lovely lady for directions.
Outside the old state capitol building.
I give sincere thanks for answering the question.
And a wink makes clear I'm not a gelding.
VERSE 9
I brought a fashion sense to the Commonwealth.
It will shine at the ceremony where I'm heading.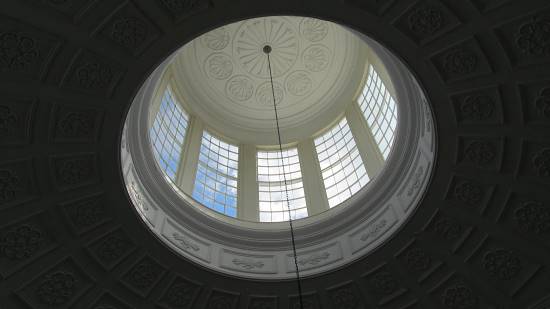 This cowboy hat is the opposite of stealth,
Like a woman wearing white to a wedding.
VERSE 10
Hey, I could have put on suspenders.
And a wool and silk suit to look businesslike.
But then I'd be numbered amongst the pretenders.
Like wearing Harley stuff when you don't own a bike.
VERSE 11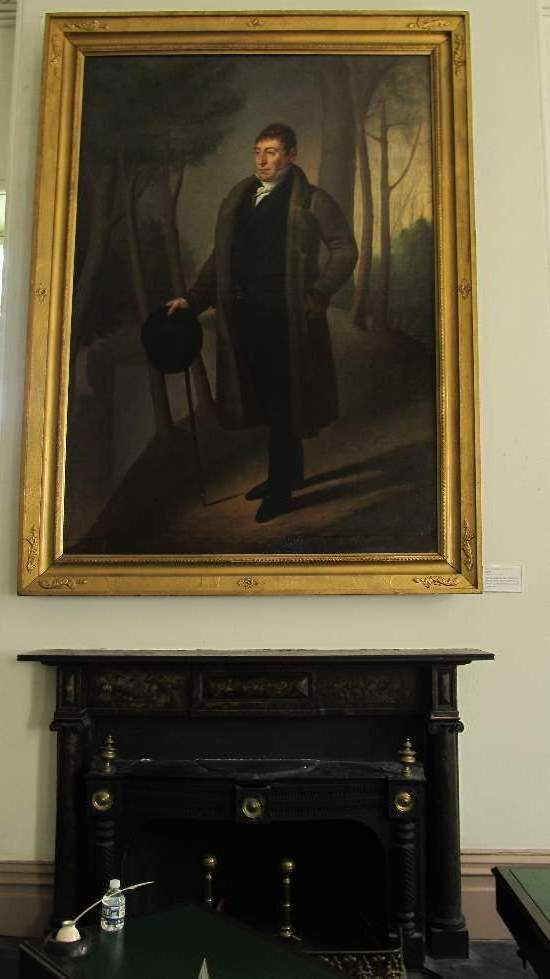 I enter into historic hallowed halls.
The usher points upstairs, assuming my destination.
As I make my way up along cool circular walls,
Whistling "Stairway to Heaven" is a temptation.
VERSE 12
The walls are covered with pictures,
Of major players on the Commonwealth's stage.
Depictions of various male figures,
From back when Stephen Foster was the rage.
VERSE 13
The head of the Kentucky Arts Council,
Gallantly tries to get us enthused.
About a segment I wish they'd just cancel.
Cause my politics are left of Ted Cruz.
VERSE 13
Our Governor Bevin went from making bells,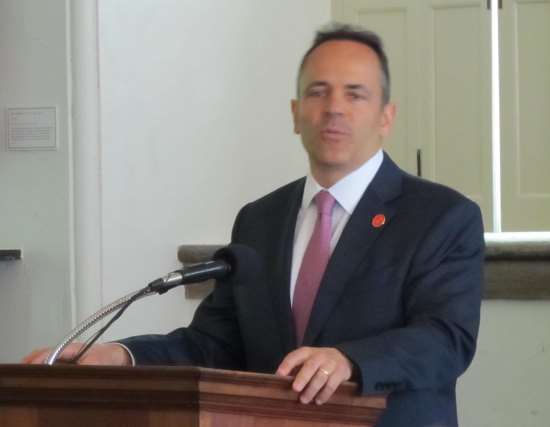 To the Commonwealth's highest position.
Anchorage City is the place he now dwells.
Some question his homestead acquisition.
VERSE 14
If "The Honorable" was a part of my title,
Along with "Soccer Fan Extraordinaire",
I'd assume avoiding suspicion would be vital,
When home buying in Kentuckiana's Bel Air.
VERSE 15
Stabbing repeatedly with the word "Breathlessly",
Bevin faults the press for being judgmental.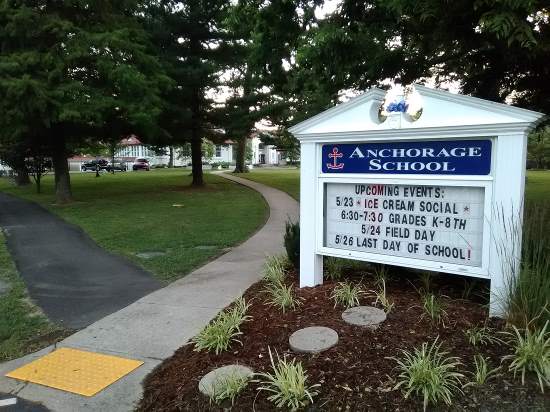 Given his belief that the plat was laid out recklessly, [Note: No thoroughfare access?]
I suspect he'll turn his place it into a rental.
VERSE 16
I'd like to see the school enrollment stats,
For the area North and East of Owl Creek.
If East End public schools aren't fit for their brats,
I feel for kids where the economy is weak.
VERSE 17
The Governor delivers a stirring oratory,
Closing out with the intro of Smock.
A distaste for TV was part of Bevin's story.
Can you see him reading Lyon to Bach?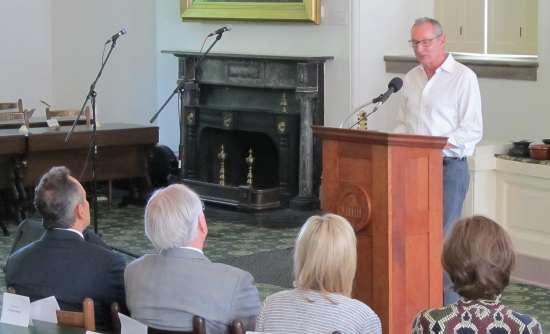 VERSE 18
A poet laureate is named every two years
And I can tell that Bevin chose a good one.
While the average Kentuckian might be bored to tears,
For all here in attendance, this is good fun.
VERSE 19
Smock gives a nod to Thomas Merton,
The Trappist monk they study at Bellarmine.
As I watch the whole thing, this much is certain,
I'm biting at the bit to tell a friend.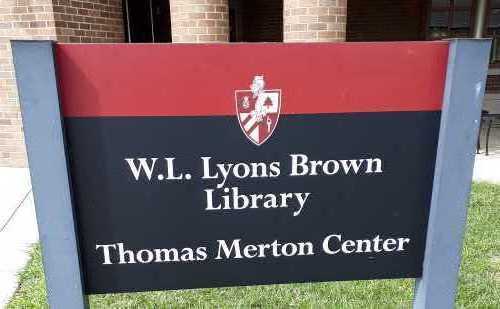 VERSE 20
For the Catholics, Merton was quite a find.
Wise and prolific, based on what I know of him.
He viewed the competition with an open mind,
And even wrote books about a few of them.
VERSE 21
Merton visited the churches of several beliefs,
Including a synagogue, a mosque, and a revival tent.
I assume that he told them, if Christ wasn't their chief,
They should study the Bible's New Testament.
VERSE 22
Tom fathered a child outside of matrimony.
Before he put his lay existence on a shelf.
Around the time that Tomy Lee was just a pony,
I was a little Hoosier bastard myself.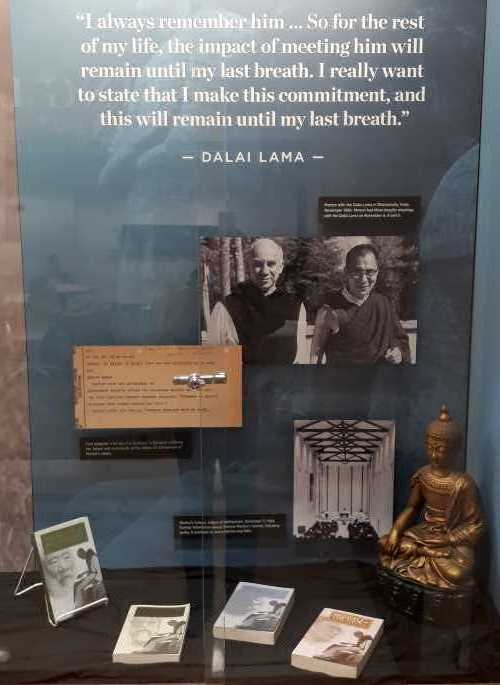 VERSE 23
One of the books which Thomas Merton penned,
Adorns a list of last century's best.
He yearned to be a Buddhist, there at the end.
One can't blame him for hedging his bets.
VERSE 24
But did he study L. Ron Hubbard's cult,
Or talk to The Twelve in the City of Salt Lake?
A different swan song might have been the result,
Like maybe 'Generation' from Asia's "Awake".
VERSE 25
Getting back to Fred's acceptance speech,
Of the Kentucky Poet Laureate title.
His numbered list of facts is quite a peach.
But I'm no Simon, from American Idol.
VERSE 26
With a new plaque adorning his office wall,
You gotta know that he's a B.M.O.C.
New digs would be expected in Alumni Hall,
Like a corner office, if it were me.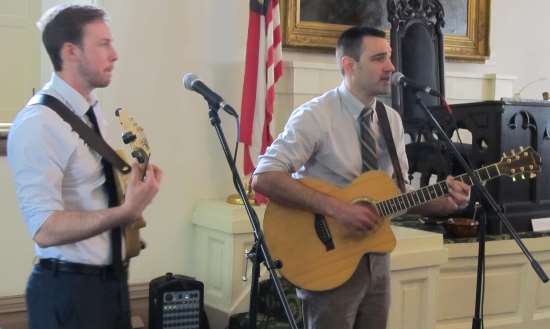 VERSE 27
Small Time Napoleon is the entertainment.
Two gents who no doubt kill at happy hour.
I'll be in attendance at the arraignment,
If they cover Public Enemy's "Fight The Power".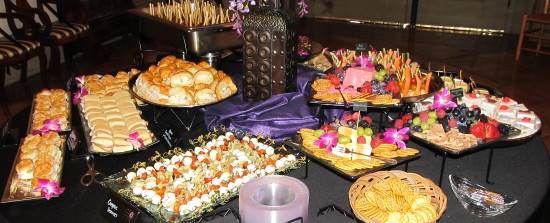 VERSE 28
When the ceremony ends I head down stairs.
Cause I'm one ravenous Commonwealth resident.
A spread fit for a king is what I find down there.
The Rockslide Brownie Bites are decadent.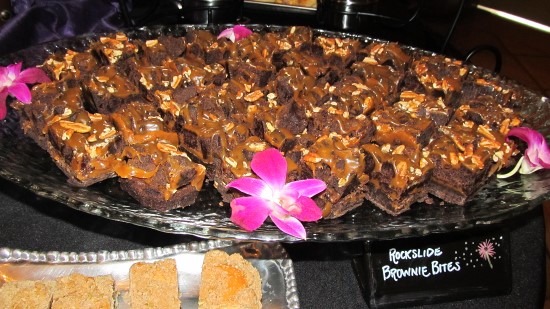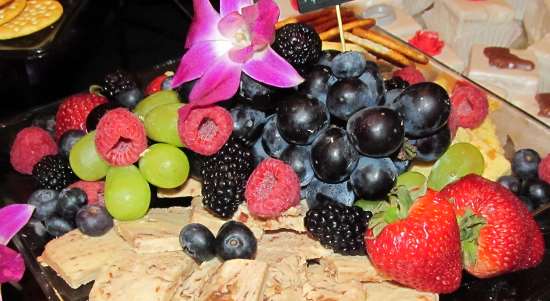 VERSE 29
And don't get me started on those grapes and berries,
Or the 3 Peas banana pudding shooters.
The whole thing was set up outside the library,
Which was used before the time of computers.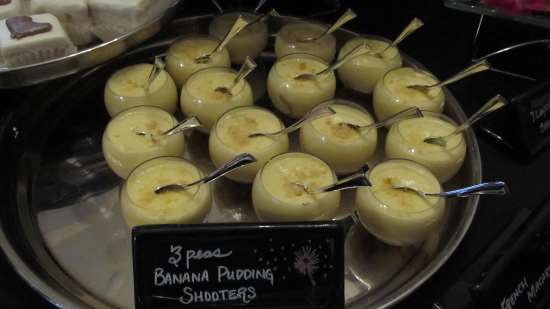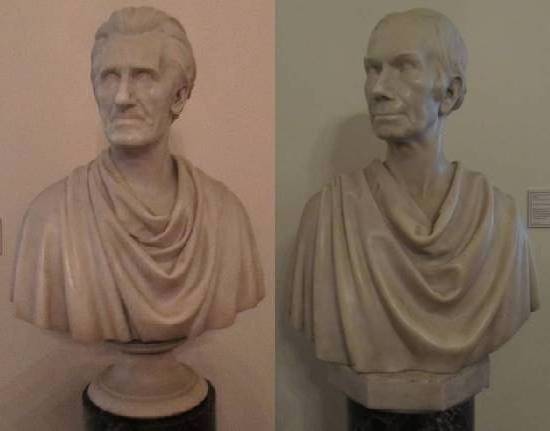 VERSE 30
The honoree finally makes his way down,
As does a crowd, which keeps me at bay.
While waiting my turn, I take a look around,
At busts of Andrew Jackson and Henry Clay.
VERSE 31
These marble sculptures by Joel Tanner Hart,
Are thought to rank amongst the art form's highest.
But I'm more partial to Glenna Goodacre's art.
We both did Sacagawea, so I'm biased. (Hers and Mine)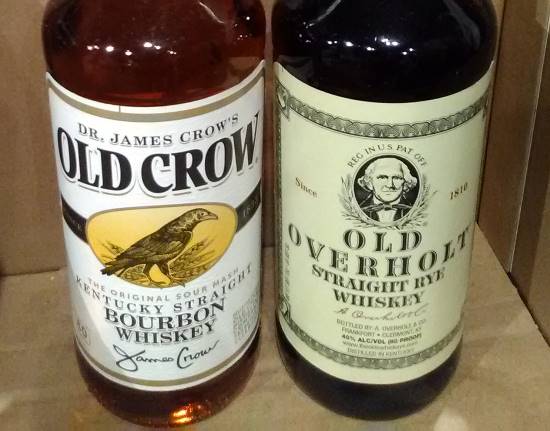 VERSE 32
If here a week, no doubt you've been told,
Our top artists craft with corn, yeast and wood.
I prefer the brands whose names begin with 'Old'.
But I'd spring for a Pappy, if I could.
VERSE 33
I introduce myself to Smock's publisher,
Who seems quite satisfied with the turnout.
I lack an editor, for fear he'd be a punisher.
Cracking the whip with no regard to burnout.
VERSE 34
To those who feel that concept's not right,
That claims of wordsmith fatigue would be perjury: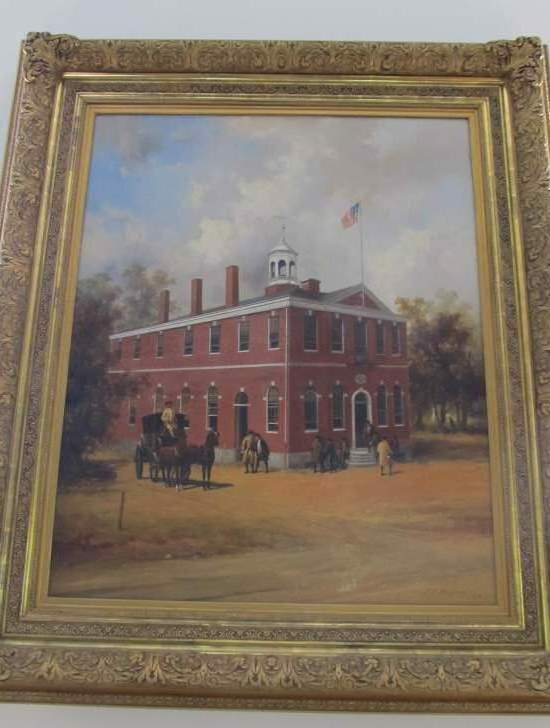 Constantly consulting a thesaurus site,
Can bring about repetitive stress injury.
VERSE 35
Still busy with inspiration gathering,
Awaiting my turn is no problem at all.
But then I begin idiotically blathering.
About the pumps on a brunette who's tall.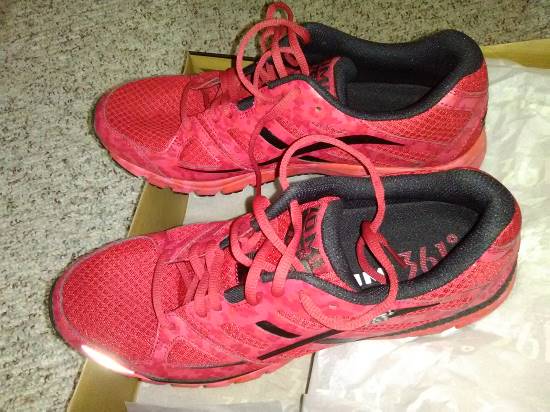 VERSE 36
OK, some will feel that sounds a little creepy,
But before you judge, consider the context.
I'm crazy about shoes, even kicks they sell cheaply.
Why everyone isn't, just leaves me vexed.
VERSE 37
Nearing my reward for waiting so long,
I observe this master of essay and poem.
Then it hits me, a transgression so wrong:
My selfie stick was left back at home.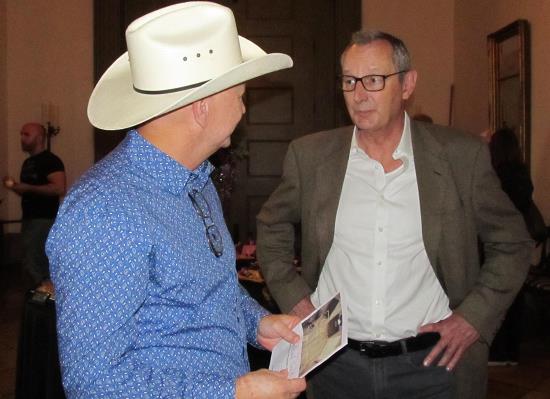 VERSE 38
The filly moves on after a pleasant exchange.
So it's my turn, and yet I feel unworthy.
If I asked his favorite bourbon, would that sound strange?
Or which horse he's gonna bet on at the derby.
VERSE 39
Luck is where preparation meets opportunity.
That doesn't apply here. Yeah, I'm out of my depth.
An embarrassment to the literary community,
Who aren't impressed that my knowledge has breadth.
VERSE 40
So that's how I leave, feeling like a defeatist.
Asking locals as to the whereabouts of a pub.
Then it hits me. I'm assuming Smock's elitist,
While he could be in the Diesel fan club.
VERSE 41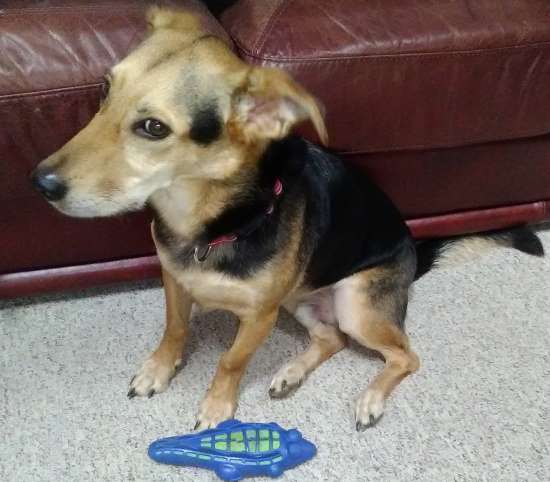 In a better frame of mind, it's time to have fun,
Before I tackle my poetic backlog.
A distillery tour, then I'm on the run,
Back to Paula and her tan and black dog.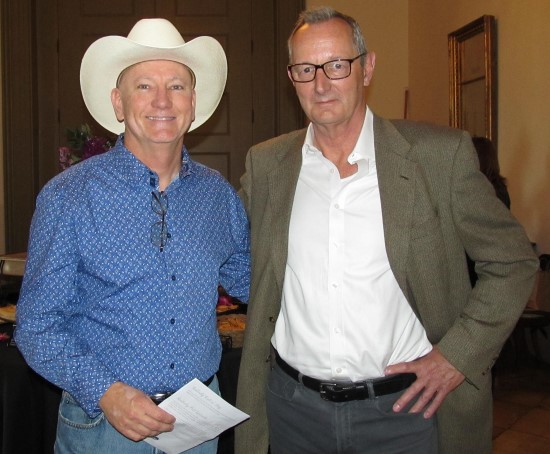 VERSE 42
This day is one which I won't soon forget.
And, as a poet, I must commemorate.
The Kentucky Writer's Day when I finally met,
The Poet Laureate of the Bluegrass State.
VERSE 43
While I concede an honor that's provincial,
May never be mine. Still, I don't fret.
Another title is more in line with my potential:
The Poet Laureate of the Internet.
The End
Copyright © Michael Kimbro 2017. All rights reserved.