My Belle Meade Bride [Part 2 of my Nashville trilogy]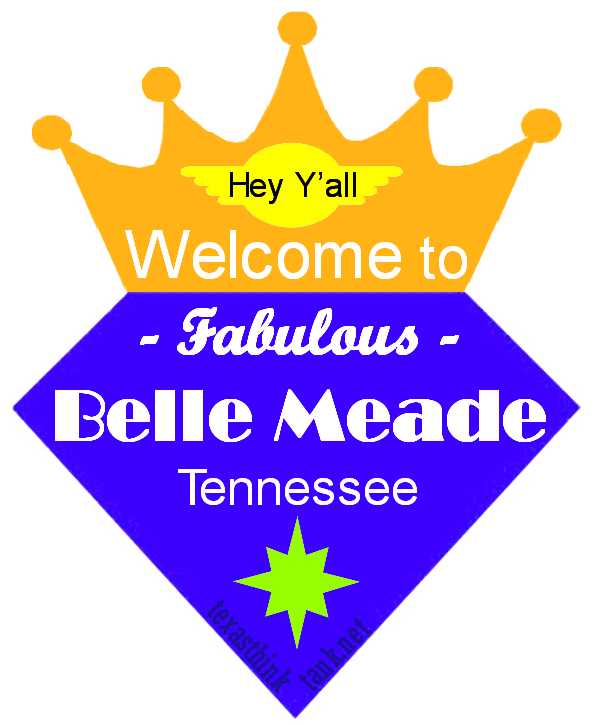 A poem by Chrome Dome Mike Kimbro
Read along to my Spoken Verse Performance!
INTRO
God bless Belle Meade.
Crown Jewel of Tennessee.
God bless Belle Meade.
Sit back and hear my story...
VERSE 1
Mama sat me down, and we had a talk.
After I had to put her china in hock.
She said: "Son, I understand that you're broke.
But if you keep this up, I'll have a stroke.
Go find the right girl, one way or another,
And soon I'll be living like Elvis' mother."
VERSE 2
So I worked up a plan to find a spouse.
One who had a job, a car, and a house.
A mix of Daisy Duke and Deborah Ann Woll.
She'll say: "I love you, baby!", with a southern drawl.
Her gorgeous locks will be long, thick and wavy.
She'll serve my country ham with red eye gravy.
VERSE 3
My sainted Mom then said: "Ah hell,
Anyone can pick up a southern belle.
If you expect your dreams to come true,
Better make sure that her blood is blue.
One needn't be Einstein to derive
The prime number here is 37205. [Note: that's the zip code for Belle Meade, TN]
Should lasting love be what you want…
You need a Belle Meade debutante."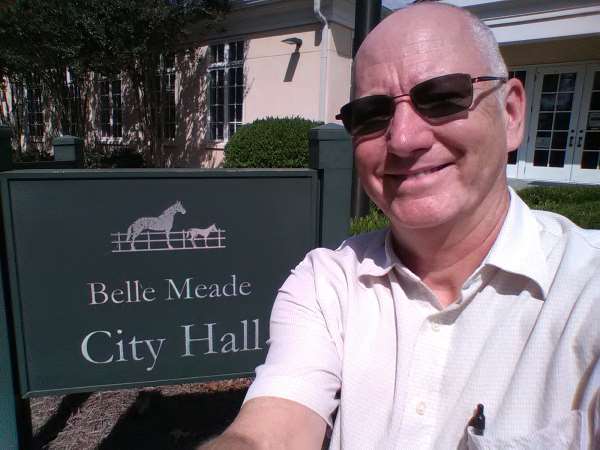 VERSE 4
While hardly principled, I couldn't accept,
The thought of becoming a man who's 'kept'.
I couldn't believe what she was suggesting.
But before I could even start my protesting,
Mama said I needed to stop being 'milder',
Then shared the gospel according to Wilder.
In track #4 of Webb's Doo Dad CD,
"Sittin' Pretty" spelled it all out for me.
CHORUS
God bless Belle Meade.
Crown Jewel of Tennessee.
God bless Belle Meade.
Where all the chicks are classy...
VERSE 5
In Music City the beauties abound.
I'm crazy 'bout the frauleins in Germantown.
For Johnson City girls I drive all day.
While Brentwood ladies sweep my heart away.
With Knoxville cuties I'm never woeful.
But Memphis gals are a lot more soulful.
In lovin', Bartlett babes won't be out done.
And those Jackson girls are second to none.
While Clarksville women make me shout "hallelujah".
Most of my soul mates are in Chattanooga.
For the Franklin gals, my love is thorough.
Oh, I'm never lonely when in Murfreesboro.
And I love the country girls of Tennessee,
Down in Shelbyville or Martin or B.F.E.!
VERSE 6
And while they're all fun,
I need a promotion.
So my search can come to a stop.
When I find 'The One'
She'll receive a devotion,
Befitting the Cream of the Crop.
VERSE 7
Soon I'll follow my destiny
To the pride of Middle Tennessee.
Where I plan to join the dynasty
Of a Belle Meade addressee.
CHORUS
God bless Belle Meade.
Crown Jewel of Tennessee.
God bless Belle Meade.
Gotta have my morning coffee...
VERSE 8
I got over to Southwest Nashville fast.
And staked out all of the Starbucks.
My club closing days were in the past.
But I picked me up a second hand tux.
VERSE 9
Now please don't think that I'm a bad guy.
Because I planned it out with some skill.
While not what you'd call a coffee shop barfly,
I'd smile and wink...if I needed a refill.
VERSE 10
The barista charged one hundred dollars,
To help find me a Belle Meade honey.
He pointed out a couple Vandy scholars.
I was picking up the scent of Old Money.
VERSE 11
To give them a chance to get used to my face
I made that Starbucks my morning office.
But I couldn't appear to be on the chase.
A hunter knows his prey can be cautious.
VERSE 12
The next move in achieving my objective
Was getting well past the initial hello.
We writers request the "female perspective".
A gambit first used by Shakespeare and Marlow.
VERSE 13
In choosing the subject, I couldn't be careless.
Which ruled out most of my earlier tales.
Two topics guaranteed to speak to an heiress: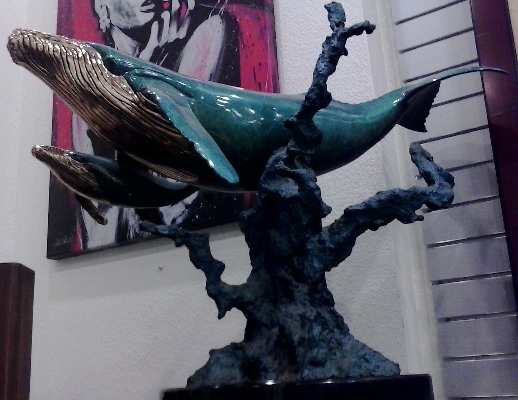 Nappa Valley and saving the whales.
VERSE 14
I read them a verse, and shared a joke.
Then split before I said something stupid.
There's only so much you can do when you're broke.
I put my fate in the hands of Cupid.
VERSE 15
Which one of the pair did I favor?
The bold and busty, or the quiet and petite?
Well, it all comes down to one deciding factor:
Is the family among Nashville's elite?
CHORUS
God bless Belle Meade.
Crown Jewel of Tennessee.
God bless Belle Meade.
I hoped that she called me…
VERSE 16
Our first date was the Commodores and Gators.
Her season tickets are on the 50 yard line.
In no time flat, we were steady daters.
With money, it's hard NOT have a good time.
VERSE 17
Our faces soon became a regular fixture,
On The Tennessean society page.
I gave up beer for a vodka mixture.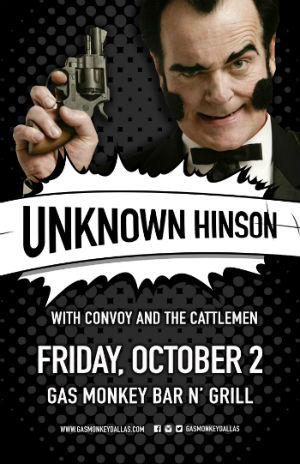 We met Paula and Eliza, backstage.
VERSE 18
Oh sure, I'd met my share of stars.
The Headhunters, and too many others to mention.
But with all the time I've spent in clubs and bars,
I've yet to meet the great Unknown Hinson.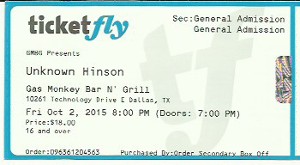 VERSE 19
One night we took in Wicked, for a switch.
Told her she favored Elphaba, in the right light.
She said: "So now you think I look like a witch?"
Obviously, I went without, that night.
VERSE 20
She mistook my joy for preferring to live lean.
"All things in moderation" was her assumption.
But when that debit card is received from my queen.
I'll redefine conspicuous consumption.
VERSE 21 - option A
I could sure get used to Bentley's and cigars,
And Breitling's, all of which I've been deprived.
Hell, I'd fill a room with just Gibson guitars.
Like a Larry Carlton ES-335.
VERSE 21 - option B
I long for the perks which the good life brings.
Such as Bentley's, Breitling's and Cuban cigars.
At last, I could add a Bich Perfect 10-String
To my collection of B.C. Rich guitars.
CHORUS
God bless Belle Meade.
Crown Jewel of Tennessee.
God bless Bell Mead.
It's time to meet her family.
VERSE 22
When, at last, I met her folks, and broke bread,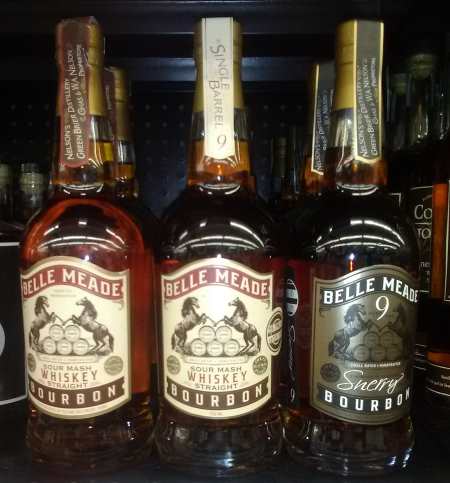 They were quiet, but did share their insight.
About how a man 'provides' when he's wed.
By dessert, I felt somewhat contrite.
VERSE 23
But what's the point in drowning in regret.
Other than maybe for my choice of attire.
But she worded it clearly, lest they forget,
That this "vagrant" lights their daughter's fire.
VERSE 24
In an effort to patch up any hard feelings,
One day I stopped by her father's office.
The old boy had gold records on his ceiling.
He's way up there in the music business.
VERSE 25
He had an autographed pic of Wilbur Wright.
That was neat, and it made him seem smarter.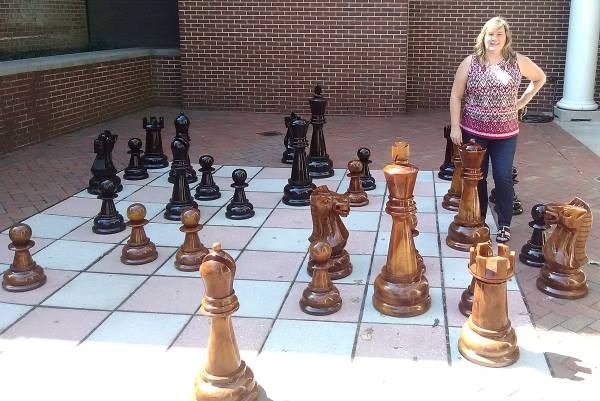 He also had the Tennessee Declaration of Rights.
Some call it the Hillbilly Magna Carta.
CHORUS
God bless Belle Meade.
Crown Jewel of Tennessee.
God bless Belle Meade.
Let's go to the first tee...
VERSE 26
Wanting to test my athletic prowess,
Her brothers met me at Hillwood Country Club.
Like Jim Furyk, my golf swing isn't flawless.
I shanked the T-shot right into a shrub.
VERSE 27
Playing summer rules, I once broke 100.
If you include 'clean and drop", then it's thrice.
I sway off the ball, just like a drunkard,
And possess every swing training device.
VERSE 28
On those Belle Meade links I had an alibi:
That my golf clubs were old, worn and rusted.
If I play my cards right, the next clubs I buy,
Will have silver shafts, and be jewel encrusted.
CHORUS
God bless Belle Meade.
Where weddings sure are nice.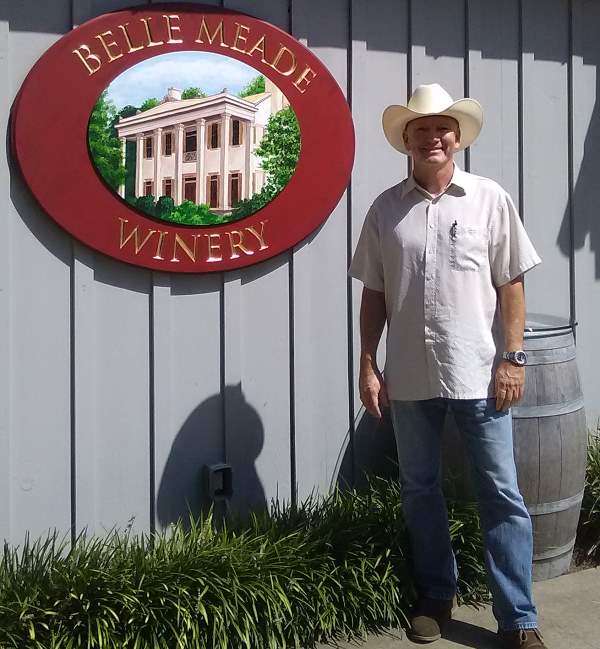 God bless Bell Mead.
Here's your bag of rice…
VERSE 29
I had to move before my welcome expired.
The time had come to make her my wife.
Pulled out a pawn shop ring, then I inquired:
What was she doing for the rest of my life?
VERSE 30
She said: "Yes!" So then I texted my Mama.
Which made her the happiest woman on earth.
Finally, she'd meet The Pitt's and The Obamas,
Tom Selleck, Rachel Smith and Colin Firth.
VERSE 31
We wanted a venue fit of a tycoon.
So Belle Meade Plantation is where we enrolled.
But the wedding would have to wait until June.
That's when the best man was getting paroled.
VERSE 32
I did get crossways with my fiancé,
Concerning entertainment for the reception.
I wanted Will Kimbrough (live, studio, ensemble), she wanted Beyonce.
Her victory then was not the exception.
VERSE 33
She second guessed everything I chose.
So I went through changes which were scary.
Not the kind that a werewolf undergoes.
More like from a rooster to a canary.
VERSE 34
Where once was confidence, now there's confusion.
A buddy quipped: "Yeah, that's how it starts.
All thought of control is just an illusion,
When you're whipped by your gal's private parts."
VERSE 35
On the guest list split we didn't agree.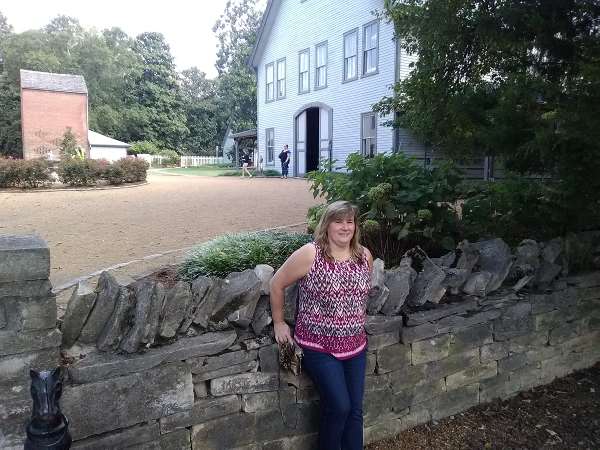 She claimed her parents chose her list of names.
I was given ten invites for my whole family.
She had more than that in just old flames.
CHORUS
God bless Belle Meade.
Crown Jewel of Tennessee.
God bless Bell Meed.
Where we'll start a family…
VERSE 36
After love making, we'd hold each other tight.
And talk of children, assuming we're so lucky.
She favored names like Winston, Charlotte, and Dwight.
What's wrong with Val or Sue, or Floyd or Bucky?
VERSE 37
My first round with kids was a real shocker.
Sure, they're sharp, kind, strong, handsome and polite.
But I coached them in B-ball, then they chose soccer (daughter & son).
I'm hoping the next bunch will get it right.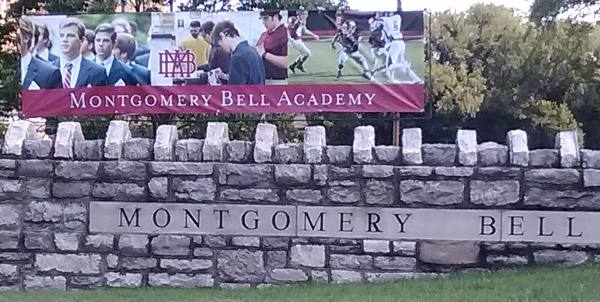 VERSE 38
Attending public schools had served me well.
Our children would too, or so I was assuming.
But Harding Academy and Montgomery Bell,
Were preferred for the family she was grooming.
VERSE 39
From there, higher learning would not be postponed.
They'd choose Vandy or Sewanee, but Rhodes would do.
But our kids have to know that they'd be disowned
If they attended Starkville or LSU.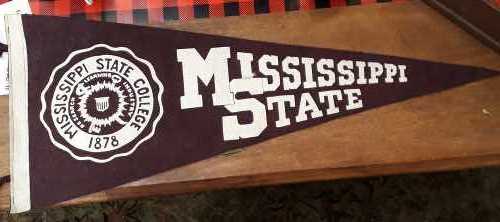 VERSE 40
Continuation of her noble lineage
Was a purpose which I co-opted.
It's the sure path to wealth and privilege.
And the fact is that I'm adopted.
VERSE 41
Maybe that's why a love so very rare
Is what I have demonstrated.
And yes, I assured her that I didn't care,
If our kid's names were hyphenated. [Examples: Reginald Kimbro-Frist, Claudia Kimbro-Gore, Madison Kimbro-Swift, Hugh Kimbro-Lynn]
VERSE 42
Before we met, I dined on Bologna.
And "Red or White?" was all I knew about wine.
On her next Birthday I'll give her a pony,
Which comes from Seattle Slew's blood line.
CHORUS
God bless Belle Meade.
Crown Jewel of Tennessee.
God bless Belle Meede.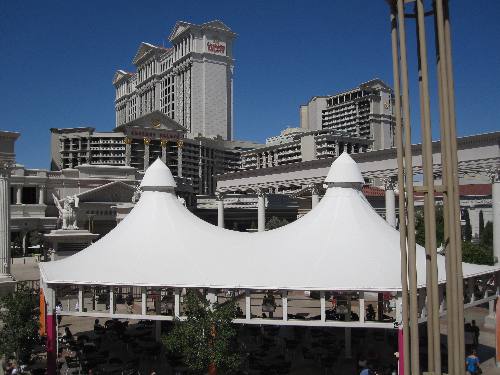 Next, we're off to Sin City...
VERSE 43
The night we spent in Vegas sure was swell.
Here's a scene which couldn't be more romantic.
Lounging in a suite at Caesar's Nobu Hotel,
Sipping champagne, and watching "Titanic".
VERSE 44
Think that sounds like a boring Vegas trip?
At Guy Savoy's Krug Chef is how it starts.
Then over to Drai's, for the best view of The Strip.
Their VIP treatment was off the charts.
VERSE 45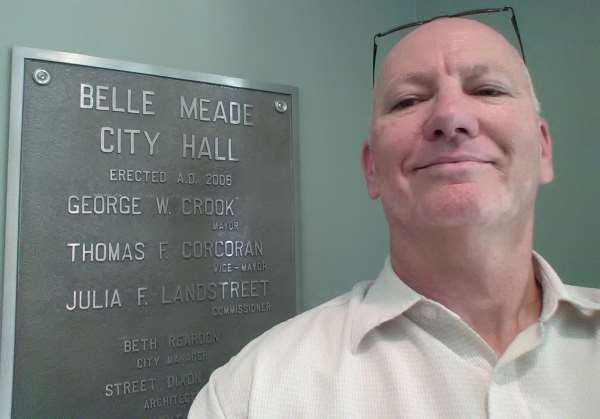 But the ending wasn't as perfect as you'd think.
We watched her movie, just like she planned it.
But I was praying that boat would hurry up and sink
So I could spend time with the one armed bandits.
VERSE 46
Next day, I took her to see Mariah Carey,
In an effort to get back on her good side.
But she shared her doubts that we'd ever marry
After I left her alone…and unsatisfied.
VERSE 47
It wasn't much fun getting kicked to the curb
After I gave her the best months of my life.
But it was my fault that she was perturbed,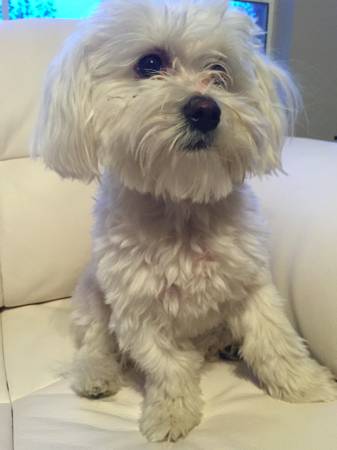 Guess I'll never have a Belle Meade wife.
VERSE 48
Each and every day, it's less that I suffer.
But that Belle Meade experience left me jaded.
I find that shopping is a whole lot tougher.
Now that my tastes have been upgraded.
VERSE 49
And don't get me wrong, I still live like Smeagol.
But on occasion, I'll have a Bahama Breeze.
Before, I'd have been happy with a Beagle,
Now I'm thinking 'bout a friggin' Maltese.
CHORUS
God bless Belle Meade.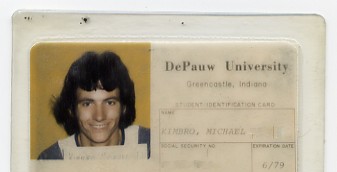 Crown Jewel of Tennessee.
God bless Belle Meade.
I hold on to one memory...
VERSE 50
Time for a flashback to a much younger age.
Drove to Printer's Alley from DePauw.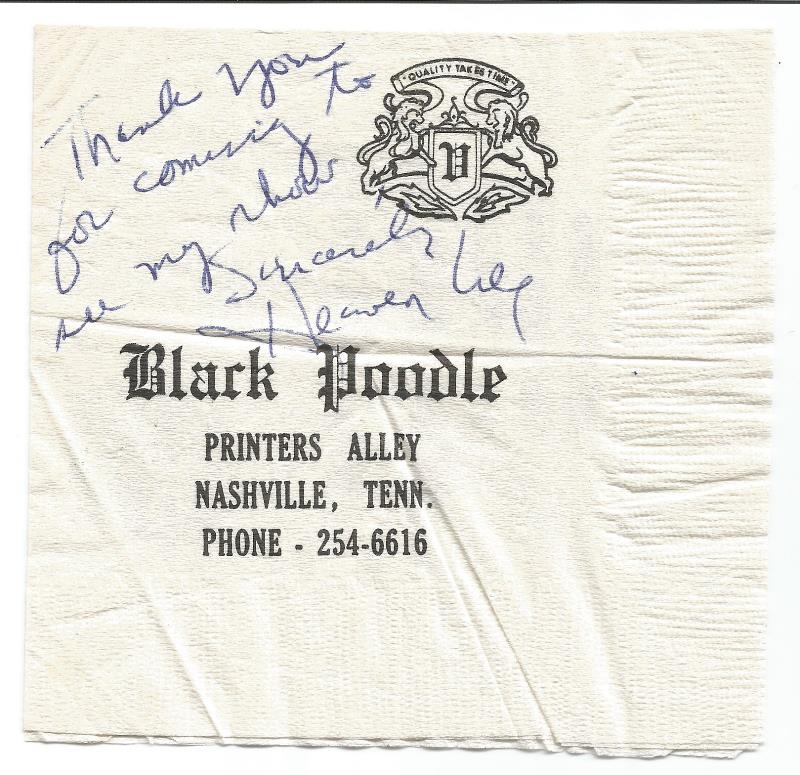 My friends at Vandy schemed to get me on stage.
With 70's Nashville's dancing Vanden Plas.
VERSE 51
So understand why I didn't shed a tear:
Because my heart doesn't belong to me.
Not since the weekend of my freshman year,
When I was held by the one and only…Heaven Lee.
The End.
Postscript: At the bottom of a couple of my earlier works, "The Colocation Center" and "The Las Vegas Strip", I shared a few verses which didn't make the final cut. I call them 'poetic remnants', and feel that they help to reveal my process.
And by process, I not talking about technical considerations like the choice of rhyming patterns. That stuff just works itself out. By "the process", I'm speaking of the conceptual stuff which leads to the substantial lengths which characterize much of my work.
Basically, as with a project of any kind, I first decided on a starting point and an assumed finishing point.
With "My Belle Meade Bride", the original end was going to be marriage. And I hung on to that end for way too long for one reason...the wedding. The wedding would give me a chance to pump out some imagery, which isn't the dominant feature of my works. My mother actually made a couple real wedding cakes for family friends, baked and iced at our home in Phoenix, and I really wanted to run with that. But 4 verses there, then 3 verses with the wedding planner, 4 verses on the flowers, 2 verses on the ushers, 2 on the ring bearer, 4 verses addressing religious considerations including the preacher and or priest, 2 verses on how hot the maid of honor was (was it too late to make a change?), 5 verses on the bachelor party, etc, etc, etc. That's 26 additional verses right there, and not much of it having to do with the poem's true subject, Belle Meade, Tennessee.
So, if there wasn't going to be a marriage, then someone would have to be dumped. I decided that had to be me, because I'd promised Austinite Kathy London, a high school friend and Vanderbilt grad, that I wouldn't pick on the good people of Belle Meade. Not being able to come up with a way to dump my Belle Meade fiancé without picking on her, and by extension, picking on the Belle Meade citizenry, I took the fall for our relationship's failure.
But, thank your lucky stars that it worked out that way, because if we had gotten hitched, here's an example of the weirdness with might have resulted:
VERSE - Belle Meade Real Estate
A realtor asked if we'd like to replace.
She had sellers who were in a dickering mode.
I asked if one had a quiet little place
On Jackson Blvd. or Chickering Road.
If this doesn't demonstrate the problem with being 58 years of age, and having lived a full and interesting life along the way, I don't know what would.
As I was researching Belle Meade, I quickly noticed a disproportionate number of real estate oriented web sites.
My late wife, Deb, practiced real estate sales for a year, in the Grapevine, Colleyville, and HEB areas of the DFW area. So I'm very aware of the whole realtor reality. What 'reality', you ask?
Consider the telephone calls which a homeowner receives from his or her real estate agent, usually after they've been in the home a year or so. They always start out innocent enough, but before the call is finished, the realtor has to mention that a buyer who she's working with will be coming in from Seattle or St. Louis or Springfield or some other fictitious location. Then she feigns embarrassment for asking if she could drop by and show this fine, upstanding prospect your home, just so the buyer can get a "feel" for the local market. And of course it's understood that your home is absolutely not for sale. You reply that you must first check with your spouse. Surprise, the visit doesn't actually occur. But not so surprisingly, at least not to a realtor, in less than a month she's got the listing for the sale of your home. Six months later, the clever realtor has sold your home and is cashing a commission check which is adequate to cover the lease payments for her silver Mercedes-Benz S550 sedan for the next year, if not longer.
Not that there is anything wrong with any of this, as I'm totally comfortable with the sales game. Seriously.
Next, since I do like action movies, here's a fun little poetic remnant:
VERSE 44 1/2
But if she wanted something that 'Yankee',
Jack Reacher or Avengers would be great.
But I knew better than to make her cranky.
So Tucker & Dale vs. Evil had to wait.
But Las Vegas was the subject there, and movie talk only undermined that intent.
Next, the following poetic remnant:
VERSE - 9 1/2
Now the Starbucks Barfly is a true player.
In his Cole Haans, Rorex, and chinos.
For the chance to be a Belle Meade slayer,
I sipped on Green Tea Frappuccinos.
...was cut because it simply wasn't necessary, as the previous verse already included the phrase "coffee shop barfly".
Secondly, in the interest of research, I'd have to buy a Green Tea Frappuccino. Not something I was looking forward to.
Also, I was afraid that the term "slayer" might be taken to mean murderer, while "trophy hunter" was what I was striving for. But why take the risk.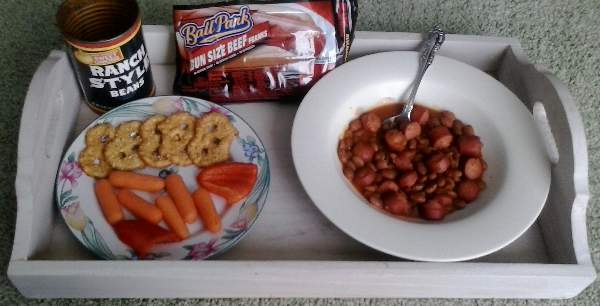 The following poetic remnant pretty much speaks for itself:
VERSE 48 1/2
I can stop pretending to eat healthy.
Since I'm not joining the Rockefeller ranks.
But Beanie Weenies are better when you're wealthy.
Made from scratch with Ranch Style Beans and Ball Park Franks.
Guilty as charged. But I'm not the only guy who has represented his eating habits as being healthier than they really were.
Finally, I did give some thought to trying to change her mind after the Las Vegas debacle, but felt that anything less than immediate full on groveling would add too many extra verses.
So, in the interest of not dragging this out, the old phrase "Fine by me!" came to mind. Heavily influence by the 3 years I spent in the car business, the following remnant was penned, which didn't come close to making the cut:
VERSE 46 1/2
I told her: "Fine by me, but I'm keeping the car!"
Yeah, I knew that I was loosing my goldmine.
She'd paid my first three payments, which didn't go far.
But it kept her from having to cosign.
Anyway, thanks for your time, and I hope you enjoyed my work.
Copyright © Michael Kimbro 2015. All rights reserved. Also, I make no claim to the cover art of the above referenced works by Webb Wilder, Will Kimbrough, or The Kentucky Headhunters.
Keywords: Poems about Nashville high society, Belle Meade poetry, Poems about Tennessee towns, Songs lyrics about Belle Meade, TN, Poems about Vandy, Love poems, Poetry about weddings, Country club crowd poetry, Belle Meade love songs, Belle Meade Blues poetry.